Selena Gomez and Hailey Bieber photographed together for the first time
17 October 2022, 11:52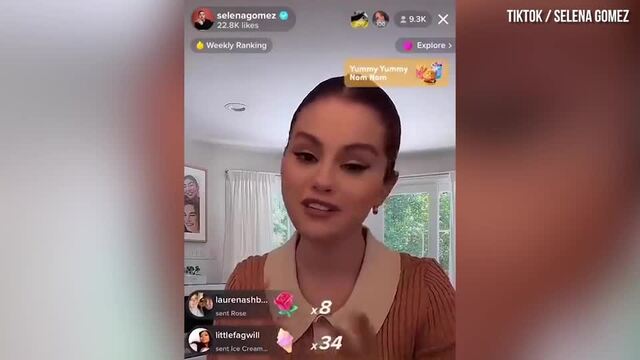 Selena Gomez asks fans to leave Hailey Bieber alone
Selena Gomez and Hailey Bieber have broken the internet after hanging out together at The Academy Museum Gala.
Selena Gomez and Hailey Bieber have officially ended any feud rumours after joining forces at The Academy Museum Gala.
Ever since Justin Bieber broke up with Selena Gomez in 2018 and married Hailey Bieber just months later, fans of Hailey and Selena have often been at odds with each other. However, both Selena and Hailey have asserted multiple times that there is no bad blood between them and Selena has even asked her fans to stop sending Hailey "vile and digusting" comments.
Now, Selena and Hailey have broken the internet after hugging each other and posing for photos together for the first time.
READ MORE: Hailey Bieber denies hooking up with Justin Bieber while he was still with Selena Gomez
Last night (Oct 16), the second-ever Academy Museum Gala was held in Los Angeles and a whole host of celebrities were in attendance. Among them were Selena Gomez and Hailey Bieber. While the two stars did not attend the event together, they did bump into each other and, instead of avoiding each other, they hung out and took several photos with each other.
Hailey took her friend Tyrell Hampton as her date, who was also photographing the night for Extra TV. Taking to Instagram at the end of the night, Tyrell posted a photo of Hailey and Selena embracing each other with the caption: "plot twist". Within moments, the photo, as well as two others Tyrell took, went viral online and it's since been liked over a million times.
We have no choice but to stan.
READ MORE: Selena Gomez praised for showing her "real stomach" in powerful video
Hopefully, this puts an end to the trolling once and for all.
Drag Race UK's Sminty Drop Reacts To 'Sad Twerk' Exit Going Viral | Drag Race Yearbook