Selena Gomez asks her fans to stop sending Hailey Bieber death threats
24 March 2023, 12:30 | Updated: 24 March 2023, 15:19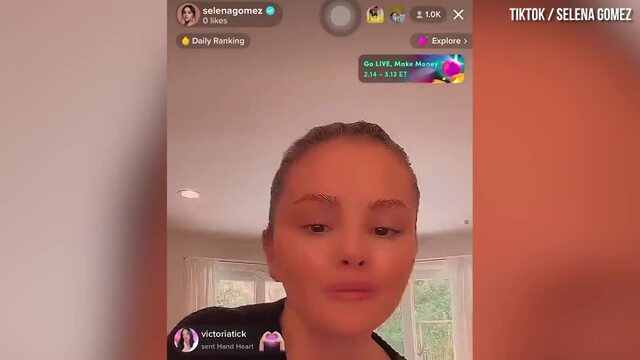 Selena Gomez quits social media
"I've always advocated for kindness and really want all of this to stop."
Selena Gomez has revealed that Hailey Bieber has been sent death threats and she's asked her fans to stop bullying Hailey.
Earlier this year, videos on TikTok went viral accusing Kylie Jenner and Hailey Bieber of bullying Selena Gomez. As a result, Kylie and Hailey both began rapidly losing followers on social media. Meanwhile, Selena gained millions of news ones. It also led to Selena briefly quitting social media. In the meantime, people began sending Kylie and Hailey a lot of hate.
When Selena returned to social media, she asked her fans to "be kinder" but the hateful comments have continued. Now, Selena has explicitly called out her fans for sending Hailey Bieber death threats in a new statement via Instagram.
READ MORE: Selena Gomez says her biggest mistake is losing touch with the Wizards of Waverly Place cast
Taking to Instagram stories (Mar 24), Selena admonished the hate Hailey's received. She said: "Hailey Bieber reached out to me to let me know that she has been receiving death threats and such hateful negativity. This isn't what I stand for. No one should have to experience hate or bullying. I've always advocated for kindness and really want all of this to stop."
This isn't the first time that Selena has called out her fans for their comments towards Hailey. When Selena released 'Lose You to Love Me' back in 2019, Selena's fans began leaving negative comments on Hailey's Instagram posts and Selena took to Instagram live to call them out for it.
Selena said: "I am grateful for the response that the song is getting. I am so grateful. However, I do not stand for tearing other women down and I will never ever. So please be kind to everyone. It doesn't matter what the situation is."
She added: "If you are my fans, don't be rude to anybody please. Don't go off and say things that you just feel in the moment. Just please for me, know that that's not my heart."
This is the first time that Selena has mentioned Hailey publicly by name. Here's hoping that it puts a stop to the hate and the death threats once and for all.
As it stands, Hailey is yet to address Selena's post. We shall update you if she does.
Penn Badgley vs. 'The Most Impossible Penn Badgley Quiz' | PopBuzz Meets