Selena Gomez explains the moving meaning behind her My Mind & Me lyrics
3 November 2022, 11:45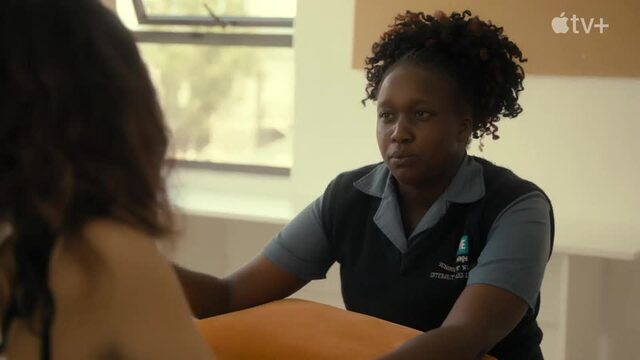 Selena Gomez releases emotional My Mind & Me documentary trailer
What are Selena Gomez's My Mind & Me lyrics about? Here's what she's said about the song.
Selena Gomez has opened up about the meaning behind her 'My Mind & Me' lyrics and how she ended up writing the song.
Today (Nov 2), Selena Gomez released her new song 'My Mind & Me' alongside her brand new documentary Selena Gomez: My Mind & Me. The film is a raw exploration of the past six years of Selena's life and it gives fans an insight into her mental health journey. It covers everything from Selena cutting her Revival Tour short in 2016 to her recent bipolar diagnosis.
Like the film, 'My Mind & Me' is a candid look into Selena's inner psyche and now Selena's revealed what it means to her.
READ MORE: Selena Gomez praised for showing her "real stomach" in powerful video
Talking to Vulture, Selena said: "It happened in a really organic way. I went through this moment where I was allowing people into my life through my journal, these producers who worked on the song and know me very well - we've worked together for a very long time. I remember releasing all of this stuff to them, and I was scared of what they were going to think."
She continued: "But 'My Mind & Me', the idea and the chorus, came up, and it was really moving to me. These people took my story and made it something bigger than me. I was really grateful — I keep saying that, but I truly am someone who's grateful for these moments. It's crazy to realize it's about to be released to everyone else who may feel how I felt."
In 'My Mind & Me', Selena sings: "Sometimes I feel like an accident / People look when they're passing it / Never check on the passenger / They just want the free show" and "It's hard to talk and feel heard / When you always feel like a burden".
She then opens up further in the chorus adding: "My mind and me / We don't get along sometimes and it / Gets hard to breathe / But I wouldn't change my life".
Selena Gomez - My Mind & Me (Official Lyric Video)
It's currently unclear if 'My Mind & Me' will feature on Selena's new album or just be a standalone song. However, Selena did tease some information about what fans can expect from her fourth solo album. She said: "We've actually been working for years on this new record, only because I want to be able to grow through my music."
Selena then went on to explain: "I am the person who's terrified of what will happen once it's out, so I want it to be really well done and representative of where I am. There is a bunch of fun stuff that I'm so eager to leak, if I'm being honest. I shall not. But I'm so excited. It'll be fun and refreshing, I think."
Read Selena Gomez's 'My Mind & Me' lyrics here:
VERSE 1
Wanna hear a part to my story
I tried to hide in the glory and sweep it under the table so you would never know
Sometimes I feel like an accident
People look when they're passing it
Never check on the passenger
They just want the free show
PRE-CHORUS
Yeah I'm constantly
Tryna fight something that my eyes can't see
CHORUS
My Mind & Me
We don't get along sometimes and it
Gets hard to breathe
But I wouldn't change my life
And all of the crashing and burning and breaking
I know now If somebody sees me like this then they won't feel alone now
My Mind & Me
VERSE 2
It's hard to talk and feel heard
When you always feel like a burden
Don't wanna add to concern I know they already got
But if I pull back the curtain 
Then maybe someone who's hurting will be a little more certain
They're not the only ones lost
PRE-CHORUS
Yeah I'm constantly
Tryna fight something that my eyes can't see
CHORUS
My Mind & Me
We don't get along sometimes and it
Gets hard to breathe
But I wouldn't change my life
And all of the crashing and burning and breaking
I know now If somebody sees me like this then they won't feel alone now
My Mind & Me

OUTRO
Ahhh Ahhh Ahhh
My Mind & Me
Ahhh Ahhh Ahhh
My Mind & Me
Ahhh Ahhh Ahhh
My Mind & Me
Ahhh Ahhh Ahhh
Oh, it's only my mind & me
My Mind & Me
Drag Race UK's Le Fil Reveals RuPaul's Controversial Snatch Game Idea | Drag Race Yearbook