Selena Gomez Says She Felt "Violated" During Her Disney Channel Days And It's So Sad
12 September 2017, 16:01
She's not the first actress to speak out about the bad side of life on the Disney Channel.
Being a young Disney Channel actress can really take its toll on the psyche... just ask Bella Thorne, Miley Cyrus and Demi Lovato.
Now, speaking to Business of Fashion, Selena Gomez revealed that she "felt violated" and uncomfortable with the fact that people had started to value her looks over her talent during those five years she spent on the Disney Channel and it's actually really sad.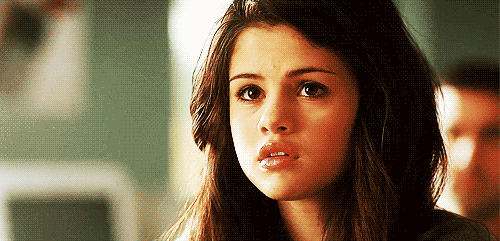 via giphy.com
Selena joined the Disney Channel in 2007 at the age of 15 and rose to fame as the iconic Alex Russo in Wizards Of Waverly Place. She remained on the show until it ended in 2012. She recalls moments throughout those five years where she realised the "truth" about how her "celebrity" was being used in ways she didn't quite have a grasp on yet.
"When I got older, I started to become exposed to the truth behind some stuff and that's when it flipped a little bit. I realized that, 'Oh this is actually really hard, and kind of slimy in certain areas and I didn't realize that certain people wanted certain things from me. My confidence went through a lot with that."
One of the huge turning points for Selena was when she was photographed on the beach by the paparazzi... at the age of 15 and, by the way, still very much a minor.
"I remember just feeling really violated when I was younger, even just being on the beach. I was maybe 15 or 16 and people were taking pictures—photographers. I don't think anyone really knew who I was. But I felt very violated and I didn't like it or understand it, and that felt very weird, because I was a young girl and they were grown men. I didn't like that feeling."
via giphy.com

She also recalls how hard it was for an 18-19 year old girl to mature and grow up while still working on a show focused at kids. Between falling in love for the first time (with Justin Bieber), become a tabloid favourite and feeling like people weren't focusing on her "art" as much as they were her image, that's when she decided she had finally decided she needed out.
Eventually Selena left the Disney Channel and later took multiple periods away from the limelight to focus on her own mental and physical health - which is a pretty damn great reminder and inspiration for us all.
via giphy.com