Selena Gomez's Family Just Dragged Justin Bieber In A Savage Rant About Their Reunion
1 November 2017, 14:49 | Updated: 1 November 2017, 14:55
Yikes.
It's all happening for Selena Gomez at the moment, isn't it? Rumours of a reunion between her and Justin Bieber are swirling on the internet after they were spotted at church and brunch together this past weekend and it sounds like her family does NOT approve of it.
According to TMZ, someone in Selena's family, who have apparently never really forgiven Justin for the things that happened in their previous relationship, has reportedly BLASTED him after they were both spotted hanging out with each other this past weekend.
The family member told TMZ: "Justin is a vile human and will never be accepted by us. As long as she is even speaking to him in any way, it is not only disrespectful to everyone around her, it is disrespectful to herself."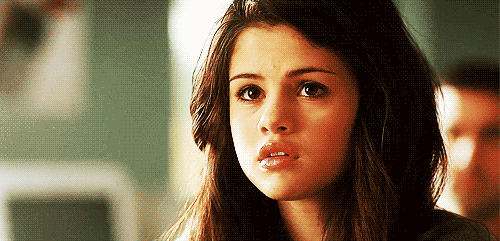 via giphy.com
Fans of both Selena and Justin are also expressing their concern about the (platonic?) reunion particularly after the pair have previously spoken about what they both went through during and at the end of their relationship.
i think this is the first time Justin and Selena stans can agree on something: none of us want them back together.

— (@onlybieberveli) October 29, 2017
I love Selena, I love Justin but I don't think Jelena is good, they always end up being damaged by themselves. I hope they are good friends.

— JDBM (@ainoaBA) October 30, 2017
is selena really going to get back with justin even though he already hurt her like 6383 times

— sorry im boring (@sotmbaes) October 30, 2017
Selena and Justin relationship have more seasons than grey's anatomy.

— (@waverlysfetish) October 30, 2017
While others are rightly pointing out that the pair are adults who can make their own decisions.
Justin and Selena are mature individuals and u dont get to say something bout what they do bc ur not involved and its not ur life

— Justin (@posturebieber) October 30, 2017
Since the pair were spotted together at brunch, Selena has broken up with The Weeknd and he has also unfollowed her family on Instagram. It been reported that Justin was not the reason for their break up.
As long as Selena is happy and looking after herself - and the same with Justin - then that's all that matters.
via giphy.com
____ ____ ____ ____ ____
Listen to the #PopBuzzPodcast with Bianca Del Rio right here or subscribe for free on iTunes to get new episodes sent straight to your phone every Friday.