Selena Gomez quits social media
24 February 2023, 14:26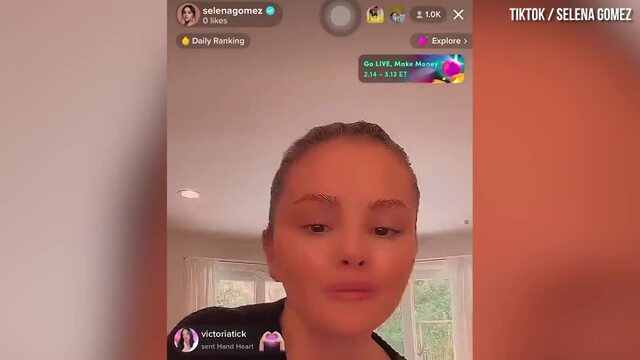 Selena Gomez quits social media
Selena Gomez is taking a break from TikTok, Instagram and all other social media platforms.
Selena Gomez has stated that she is taking a break from social media after dramas involving Kylie Jenner and Hailey Bieber.
Selena Gomez has made headlines after several social media posts this week. In one TikTok video, Selena joked about over-laminating her brows. Shortly afterwards, a video went viral of someone accusing Kylie Jenner and Hailey Bieber of making fun of Selena's eyebrows on Instagram. Kylie then denied the claims and Selena also tweeted in support of Kylie.
Most recently, Selena commented on a TikTok video of old footage of Hailey appearing to diss Taylor Swift. In the TikTok, a fan of Selena called Hailey "mean" and a "bully". In the comments, Selena defended Taylor and wrote: "So sorry, my best friend is and continues to be one of the best in the game."
Now, Selena has revealed that she is stepping back from TikTok and said that all of this is "silly" and she is "too old" for it.
READ MORE: Selena Gomez says she wishes she was "as pretty as" Bella Hadid
Taking to TikTok live (Feb 23), Selena said: "I'm so blessed. I have the best friends and the best fans in the world." She then announced: "I'm going to be taking a second from social media, because this is a little silly and I'm 30. I'm too old for this. But I love you so much and I'll see you guys sooner than later. I'm just gonna take a break from everything."
Selena has also updated the caption on her most recent Instagram post to write: "taking a break from social".
This isn't the first time that Selena has taken a step back in social media. She previously revealed that she had handed her Instagram over to her team. Speaking to Vanity Fair, she said: "The world was my high school for the longest time, and I started getting inundated with information that I didn't want."
Going in depth, Selena continued: "I went through a hard time in a breakup and I didn't want to see any of the [feedback], not necessarily about the relationship, but the opinions of me versus [someone] else. There'd be thousands of really nice comments, but my mind goes straight to the mean one."
She added: "People can call me ugly or stupid and I'm like, Whatever. But these people get detailed. They write paragraphs that are so specific and mean. I would constantly be crying. I constantly had anxiety…I couldn't do it anymore. It was a waste of my time."
Paul Rudd Tries To Name Every Marvel Movie In 1 Minute | Quantumania | PopBuzz Meets