Selena Gomez explains how her lupus medication causes her weight to fluctuate
17 February 2023, 11:20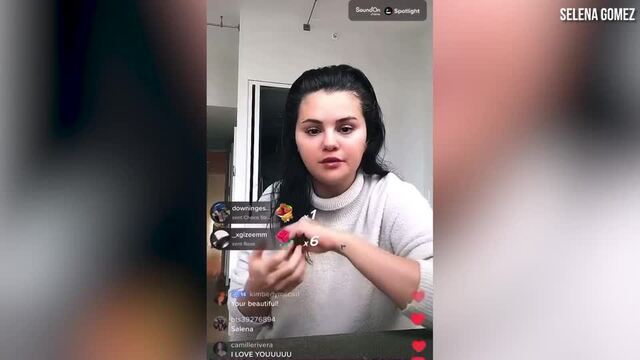 Selena Gomez opens up about her weight fluctuation
Selena Gomez has clapped back at body shamers in a candid video about her weight fluctuation.
Selena Gomez has opened up about her weight fluctuation and called out people who've been body-shaming her on TikTok.
Speaking on the Giving Back Generation podcast in 2019, Selena Gomez explained that her weight often fluctuates because of the medication she has to take "for the rest of her life" to treat her lupus. Selena said: "It depends on even the month, to be honest. For me, I really noticed when people started attacking me for that. In reality, that's just my truth. I fluctuate."
In recent months, multiple videos have gone viral on TikTok in which people make fun of and criticise Selena's weight gain. Now, Selena has clapped back and discussed the way in which her medication affects her weight in further depth.
READ MORE: Selena Gomez says Disney wouldn't let her say "What the hell?"
In a new TikTok live, Selena discussed lupus medication and revealed: "I tend to hold a lot of water weight and that happens very normally. And then when I'm off of [the medication], I tend to kind of lose weight. I just wanted to say and to encourage anyone out there who feels any sort of shame for exactly what they're going through and nobody knows the real story."
She then said: "I just want people to know that you're beautiful and you're wonderful. Yeah, we have days where maybe we feel like shit but I would much rather be healthy and take care of myself... My medications are important. I believe that they are what help me. So yeah, not a model. Never will be. I think they're awesome, I'm just definitely not that."
Selena ended the video by saying: "So that's it, this is getting a little too much. I just wanted to tell you I love you guys, so thanks for supporting me and understanding me, and if not, go away cause honestly, I don't believe in shaming people for [their] bodies or anything."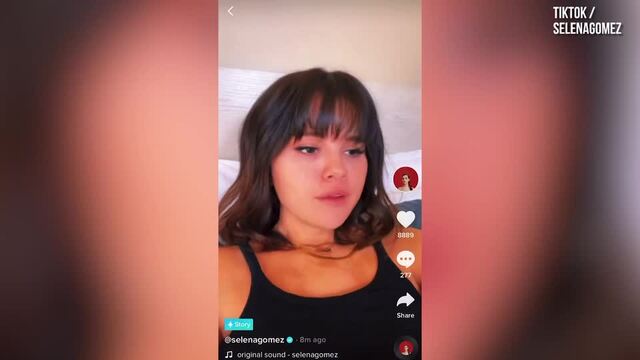 Selena Gomez calls out people commenting on her weight
It should go without saying that someone else's weight is none of your business. Let people live!
Lockwood & Co. Cast Interview Each Other | PopBuzz Meets