Why Is Selena Gomez The Most Followed Person On Instagram?
14 March 2016, 13:59 | Updated: 8 May 2017, 17:09
Like, really?
Before we write anything we'd like to take this opportunity to declare our UNDYING LOVE for Selena Gomez. Revival was not only the strongest album of her career but one of the best pop albums of last year. She even made it into our top 20 albums list of 2015 (no.8, no less!)
That said, we were a little confused when we heard she was the most followed on Instagram.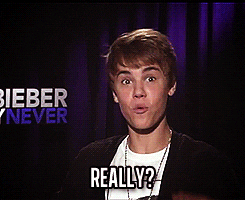 giphy.com
Our thoughts exactly, Justin. Like, we're not saying she's got a bad account, or she hasn't done enough to warrant a big social media following, but...but...it's a tad boring, no? 1.3 million likes for this gem...

Selena now has a whooping 69.3 million followers. Thing is, her account is full of people we don't know, doing fairly unremarkable things like having coffee, showing off her lunch or awkwardly leaning on a table for no reason. It's not particularly exciting, is it?
And that's fine! Why should Selena change her lifestyle (or, at least, the life she portrays on her social media) for the sake of anyone else? What we're struggling to comprehend is why so many people have decided this is the kind of thrilling life updates they need to see from Selena.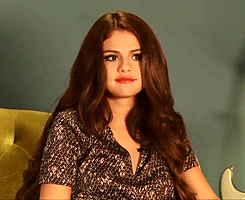 giphy.com
Sure, she's a popstar with a big following, but she's not Taylor Swift BIG! Yet, somehow, Taylor follows in Selena's wake with a measly 69.1 million followers. Pffft.
We've got two theories. The first being her social circle. Given Selena's famous friends and their passion for Instagram, she could be repeatedly coming up in everyone's feeds, and people are deciding to follow her based solely on her association with the person they were already following.
The second theory is that she's just more popular than any of us thought. To tea, no shade but...

...this doesn't *scream* 3 million likes to me.
We can accept 3 million for this though.
Who's your favourite popstar to follow on Instagram? Let's do a straw poll right now...