57 Shawn Mendes Lyrics For When You Need An Instagram Caption
10 November 2017, 15:32
Need an insta caption? We've got you sorted babes.
Love Shawn Mendes? Need an Instagram caption? Don't worry huns you're in the right place. Shawn has written enough killer lyrics to caption every selfie on insta for the next millennium but we've picked out 57 of the best to help you along. You're welcome.
HEARTBREAK
GIPHY
Show me an open door and you go and slam it on me
I got you this rose and I need to know, will you let it die or let it grow?
Baby, please have mercy on me
Even though you don't mean to hurt me you keep tearing me apart
I'm a puppet on your strings
She's slipping away
When she looks me in the eyes they don't seem as bright
Your bitter heart, cold to the touch
A sight of a soul when it's breakin'
SELFIE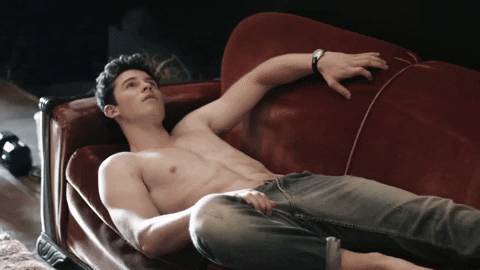 GIPHY
She got a bad reputation
I would gladly do it twice
Dirty secrets that I keep
I know what you did last summer
We don't have to be ordinary
Maybe I should stop and start confessing
Tell me that I'm not crazy
My pride is all I got
Make your best mistakes
He knows, he knows, he knows
Got a feeling that I'm going under
BAE
GIPHY
I know we would be alright
We don't care what them people say
Take my hand, we'll be fine
How many times can I see your face?
I wanna follow where she goes
Nobody knows the way that I know her
All I need is you
Pretend like there's no one else here that we know
I'd drive through the night just to be near you, baby
I think about her and she knows it
I wanna let her take control
She takes the long way home
Just to wake up with you would be everything I need
SHADY
GIPHY
I know that I'll probably regret it
All of my friends seen her naked
Tell me where you've been
Maybe I should stop and start confessing
Manipulate my decisions
I know I can treat you better than he can
Tell me where you've been lately
I know, I know, I know, I know
I got to be honest
I know he's just not right for you
FLIRT
GIPHY
Baby, there's nothing holding me back
You've got a hold on me
I love it when you go crazy
Any girl like you deserves a gentleman
Just picture everybody naked
Come out tonight
Not really into hesitation
I love it when you just don't care
Look me in the eyes, my lover
Just like a moth drawn to a flame
Tell me why are we wasting time
Give me a sign
So baby be the life of the party
Can you meet me down on Adelaide Street?