Shawn Mendes says every song he's ever written is about Camila Cabello
21 October 2020, 11:28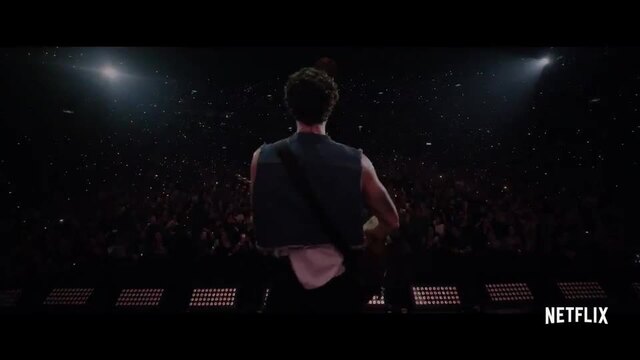 Shawn Mendes has released the official trailer for his Netflix documentary - In Wonder
Shawn Mendes opened up about his relationship with Camila Cabello in the trailer for his Netflix documentary In Wonder.
After years of fans wondering which Shawn Mendes songs are about Camila Cabello, he has now revealed what the truth is.
Ever since Shawn Mendes and Camila Cabello went from being close friends to dating each other in 2019, fans of both stars have speculated that many of their songs are about each other. Last year, Camila confirmed that both 'Liar' and 'Shameless' were inspired by Shawn and Shawn revealed in a fan Q&A that he's been writing songs about Camila since they first met.
READ MORE: Every song Shawn Mendes and Camila Cabello have written about each other
Now, Shawn has claimed that all of his songs are about Camila Cabello in the trailer for his Netflix documentary In Wonder.
During the trailer, we get glimpses into Shawn and Camila's relationship. Shawn even sings an impromptu cover of 'Liar' and wears Camila's merch during the teaser video. However, it's what he says at the end of the trailer that's a huge revelation to fans. Shawn is in a car speaking to the camera as various shots of Camila rehearsing for their VMAs performance appear.
Shawn says: "My song comes on on the radio or something and I'm like everything's about you. They've always been about you. She goes 'What do you mean?' I'm like 'They're all about you, like every song I've ever wrote." In other words, Shawn is saying that every single he's ever released from 'Treat You Better' to 'If I Can't Have You' was inspired by Camila.
Shawn and Camila first met as support acts for Austin Mahone on his Live on Tour tour in 2014. Shawn had just released his debut album Handwritten and Camila was in the midst of her career in Fifth Harmony. Taking this into consideration, it looks none of Handwritten could be about Camila but it actually checks out that the rest of his discography could be.
Many of Shawn's songs are about loving someone who doesn't love him back. In a 2019 tour Q&A, Shawn teased that he's loved "someone who didn't love [him]" before. He then revealed he was talking about Camila by saying: "Well, if I told you the whole story of Camila, it would take a long time. You have to fight for someone you really love."
We will never listen to 'Mercy' the same way again.
Did you realise all of Shawn's songs were about Camila?