Here's "Proof" That Kanye West Made Taylor Swift Famous
12 February 2016, 12:19 | Updated: 30 December 2019, 17:38
We've got ALL the receipts.
It is a universally known fact that the VMAs is *THE* platform artists use to present their latest scientific and creative discoveries. In the past years, we've seen Miley Cyrus reveal the revolutionary foam finger; we watched as Lady Gaga unveiled a never before seen selection of cold meats and we bore witness to Britney Spears' groundbreaking discovery of the snake.
But did you forget that Kanye West made Taylor Swift famous?! He is currently making sure no one forgets this by including the claim in a hideous and disgusting misogynistic lyric on a new track from his new album. Let's take a look at the evidence.
Did you know?
Kanye discovered Taylor Swift on a trip to Nashville. Instead of approaching her to talk, he simply brushed past her very lightly, like a holy spirit, and thus blessing her with the ability to write critically acclaimed lyrics, melodies and master a variety of instruments.
giphy.com
Did you know?
Kanye invented Tim McGraw just so Taylor Swift could write a song about his music?
giphy.com
Did you know?
Before Kanye launched Taylor into the public sphere in 2009, he actively went out of his way to purchase every single copy of her debut album and blocked every other Country artist from entering Billboard's Country Music chart so Taylor could stay at number 1 for 24 consecutive weeks.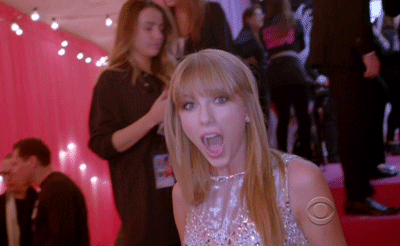 giphy.com
Did you know?
Kanye hypnotised the judges and voters of the ACMs, the AMAs, the CMAs, the CMTs and the Grammys against their will and persuaded them to give out a handful of prestigious awards to that little known 19-year-old Taylor Alison Swift. His hard work through 08-09 resulted in a whopping 14 awards.
giphy.com
Did you know?
Fearless, which was released in November 2008, sold absolutely ZERO copies prior to 7pm PST on September 13th 2009. As a result of Kanye's divine interruption, the album went on to become the biggest selling album of 2009.
giphy.com
Did you know?
Kanye ghostwrote the Fearless album.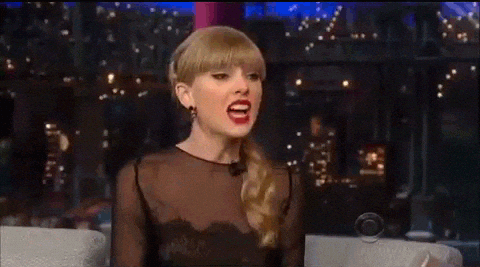 giphy.com
Did you know?
Kanye is the only credited writer for Swift's Love Story, one of the best selling singles of all time.
giphy.com
Did you know?
One day prior to the events of the 2009 VMAs, Kanye specifically asked the judges to give the Best Video award to Taylor so that he could finally take to the stage and launch the career of the artist he discovered in Nashville all those years ago and in turn, sacrificing his own popularity for her international fame.
giphy.com
WOW! THE MORE YOU KNOW! youtube.com