Why Using Taylor Swift Puns Is Going Out Of Style
13 November 2015, 12:31 | Updated: 8 May 2017, 17:09
Isn't it awkward when everyone makes the exact same joke?
Pop goddess Tay Tay has won the $42m court case brought against her by singer Jesse Braham over the lyrics to 'Shake It Off'. Reading out the verdict Judge Gail J. Standish of United States District Court in California said:
"At present, the court is not saying that Braham can never, ever, ever get his case back in court. But, for now, we have got problems, and the court is not sure Braham can solve them. As currently drafted, the complaint has a blank space—one that requires Braham to do more than write his name. And upon consideration of the court's explanation in part two, Braham may discover that mere pleading Band-Aids will not fix the bullet holes in this case. At least for the moment, defendants have shaken off this lawsuit".
*drops mic* *gets the f*ck out of there*
Nice work there Gail. But we need to talk about the pun storm you have caused.
Just look at today's headlines.
1. The Telegraph does the obvious.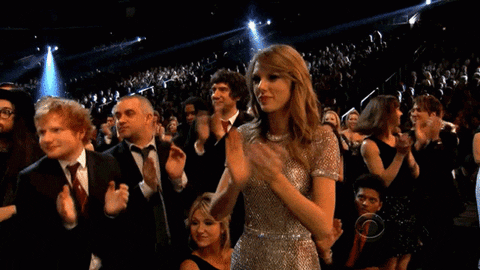 2. The Mail goes a different way...

3. CNN reallllyyyy hammers the point home!

4. While USA Today just gets it wrong - Taylor's Shaking It Off guys, not the judge!

BONUS CLASSIC TAYLOR HEADLINE PUN
Ready?
Well done everyone!
And Taylor, if these puns are getting too annoying, you could always...well...you know....