Taylor Swift Actually Made An Appearance In "13 Reasons Why" And You All Missed It
20 June 2017, 15:54
Shifty Swifty strikes again.
Just when you thought you had clocked all the the subtle and secret easter eggs throughout the first season of 13 Reasons Why, there was one that we guarantee that you DEFINITELY didn't notice... It turns out that a certain pop princess with strong connections to executive producer Selena Gomez made an ~appearance~ in one scene featuring Tyler and Sheri and we can't believe we didn't see it before.
Yep, in episode 10 (Sheri's tape), the illusive Taylor Alison Swift HERSELF shows her face in the hallways of Liberty High and it's so bloody subtle!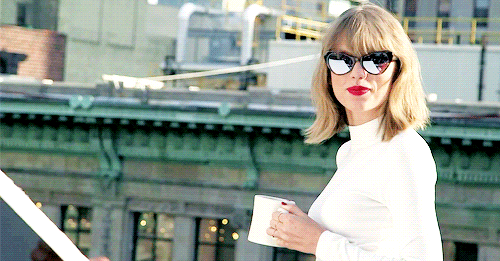 via giphy.com
Well... when we say appearance, we don't mean "there in the flesh" sadly. But on the wall behind Tyler, the album cover of Taylor's 1989 can be seen on an art class display board.
No word on whether this was a deliberate and very sneaky reference from Selenerrr herself to her bestie, Taylor or if it was just a set designer having a bit of fun.
Mind you, we wouldn't put it past Selena to suggest this kind of easter egg to the production crew though, particularly after she included a sneaky reference to Taylor in new video for "Bad Liar" recently too.
Is my brain just playing games or is that Taylor Swift pic.twitter.com/WPPLbcsStq

— maya (@Plaid_ShirtDays) June 14, 2017
So sneaky Selena!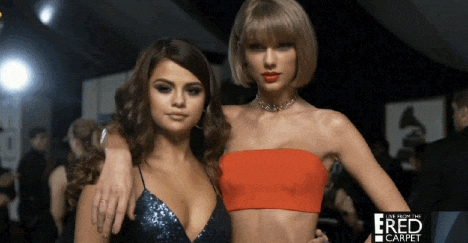 E!
____ ____ ____ ____ ____
Listen to the #PopBuzzPodcast with Camila Cabello right here or subscribe for free on iTunes to get new episodes sent straight to your phone every Friday.