Taylor Swift performed until 2AM after a 4-hour storm delay on The Eras Tour
9 May 2023, 16:21 | Updated: 10 May 2023, 11:27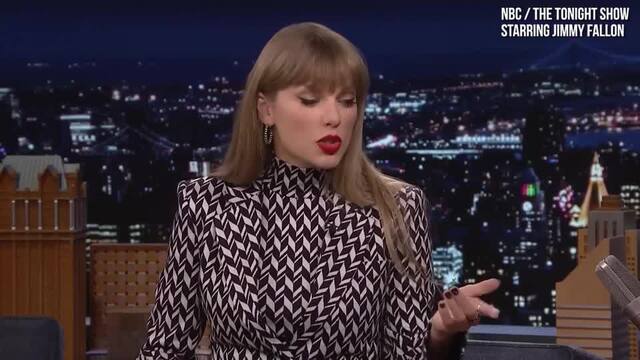 Taylor Swift amazed by fan reaction to record-breaking Midnights album
Taylor Swift refused to cancel her third Nashville show and performed in the pouring rain after massive lightning delays.
It's official: Nashville Night Three of The Eras Tour will now go down in history as one of the greatest Taylor Swift concerts of all time. Taylor performing 'Midnight Rain', in the pouring rain, at midnight? More likely than you think!
On Sunday (May 7), Taylor was set to play her third and final night in Nashville, Tennessee. Fans arrived at the stadium as usual (Taylor-themed outfits on, spirits high, friendship bracelets ready to trade) before they were told to shelter inside the stadium's concourses or remain in their cars due to a serious weather warning.
Torrential rain and lightning strikes in the surrounding areas had begun, which meant Taylor would not be able to start the show at the scheduled time. The warning remained in place until 9:45 PM but instead of pulling the plug completely, forcing 70,000 fans to go home without seeing her at all, she waited it out and took to the stage at 10:10 PM when it was safe enough for her – and the crowd – to be in the venue.
As a result of the delay, Taylor ended up playing half the show in torrential downpour, never missing a beat. She completed the entire setlist (complete with the two surprise songs!) and wrapped up the show around 1:40 AM – two hours and twenty minutes later than usual.
Addressing the situation on stage, Taylor said: "This is something we're all doing together. It's like such a bonding experience. We're all gonna leave here tonight looking like we just went through five car washes… People will be like, 'Where were you? Several wars?' And you're like, 'No, I just went to the Eras Tour. It's fine.'"
Later, a drenched Taylor made sure to shout out her dancers, and the crowd themselves, for staying and sharing the experience with her. "Make some noise for my phenomenal dancers who danced in the rain for you all night. … The fact that you stayed for us, that you gave us everything you had... We love you so much, Nashville. We will never forget this night," she said.
WELL. We had our first rain show of The Eras Tour. And it was SO MUCH FUN. The dancers, band, crowd and I all pretty much turned into little kids joyfully jumping in puddles all night. I wanted to thank the crowd again for waiting for the weather to clear. And my amazing crew for… pic.twitter.com/OqdtiQaGhU

— Taylor Swift (@taylorswift13) May 9, 2023
While dangerous, "rain shows" are always a major highlight for fans. Taylor is by no means the first artist to continue to play in these kind of conditions, but it's definitely a first for her and those of her fans who experienced it.
Needless to say, those that were in the crowd, alongside the other fans who were watching at home on social media, can't stop talking about the whole thing.
The lightning striking as Taylor sang "Fuck the patriarchy"? Now THAT's history.
matty healy this matty healy that

HOW ABOUT TAYLOR PLAYED A SOLD OUT STADIUM FOR 3.5 HOURS IN LIGHTNING AND POURING RAIN ?!?!?!?!

— blakey 🐍🐍 philly n3 🐍 🐍 (@blakeerose13) May 8, 2023
Read more Taylor Swift Eras Tour news here:
Queen Charlotte's India Amarteifio & Corey Mylchreest Interview Each Other | Bridgerton