Over 20,000 Taylor Swift fans without Eras Tour tickets watch Philadelphia show outside the stadium
15 May 2023, 15:00 | Updated: 15 May 2023, 15:12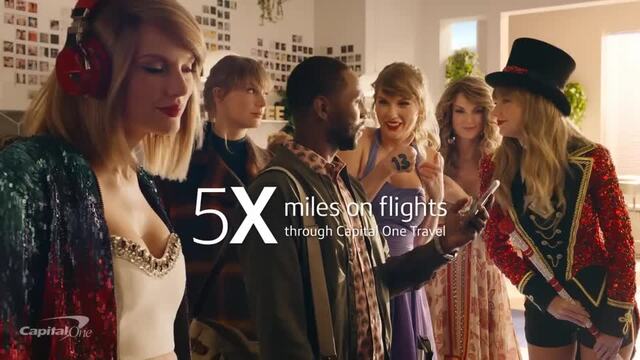 Taylor Swift teams up with Captial One for The Eras tour presale
Taylor Swift's The Eras Tour is so popular that people are going even if they can't see the show.
20,000 Taylor Swift fans who didn't get tickets to The Eras Tour still went to her show in Philadelphia in the most iconic way.
There are two types of Swifties in the world: Those who managed to get tickets to The Eras Tour and those who didn't. While more than 2.4 million tickets were sold in The Eras Tour presale, Ticketmaster crashed and millions of Taylor Swift fans were left without tickets. As a result, many fans have had to accept that they will never get to witness The Eras Tour in person.
Nevertheless, Swifties have now come up with a solution to not getting tickets to see her perform and it's honestly inspired.
READ MORE: Taylor Swift fans called out over "invasive" Marjorie surprise on her Eras Tour
You know what they say. Whenever there's a will, there's a Swiftie! Fans have realised that, just because you cannot see The Eras Tour in person, doesn't mean you cannot hear it in person. As a result, thousands of Swifities are now showing up at each of her tour stops and listening and singing along to every word of the show from outside of the stadium.
This weekend (May 13), over 20,000 Taylor Swift fans who didn't get tickets to her Phildelphia tour dates, travelled to the stadium and were filmed getting their lives to the show outside of Lincoln Financial Field stadium. In a viral TikTok video posted by @mattymerch you can see thousands of fans shouting '22' at the top of their lungs.
Matty wrote: "Philly! Yall are crazy! 20,000 strong outside the gates singing along to every song."
In the comments, one person wrote: "it's actually hard to wrap my mind around how big taylor is. generations from now, there will be kids who wished they could've seen her. it's wild." Another person also wrote: "She's not just selling out stadiums. She's selling out the surrounding streets! Love it."
Someone even suggested: "taylor just needs to have her own festival at this point". We need Lover Fest!
What do you think? Did you get tickets to see Taylor?
Read more Taylor Swift Eras Tour news here:
Queen Charlotte's India Amarteifio & Corey Mylchreest Interview Each Other | Bridgerton