People Think Taylor Swift's Sexiest Song Is Actually About Ed Sheeran
13 November 2017, 14:02 | Updated: 13 November 2017, 14:38
SHAPE OF YOU. TATTOO. BEST FRIEND. SECRET ROMANCE.
Taylor Swift's latest pop offering has finally dropped (for those of us who aren't waiting for the album to appear on streaming services) and eeeeeeverybody is freaking out about one song in particular ('Dress') and who it may or may not be written about.
Taylor has already written an open letter about the album calling out the "gossip blogs" that "will scour the lyrics for the men they can attribute to each song," and well, she's right. Because here we all are.
But that hasn't stopped fans from speculating. So... is it about her new love Joe Alwyn or someone else we all know quite well?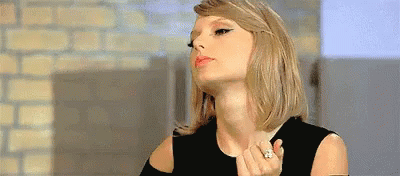 via giphy.com
The lyrics that are up for debate? "There's an indentation, in the shape of you. Made your mark on me, a golden tattoo." There's also a few lines in the song that say "everyone thinks that they know us but they know nothing about,' and "I don't want you like a best friend". SHAPE OF YOU. TATTOO. BEST FRIEND. SECRET ROMANCE.
Based on those small details alone, people immediately started to assume that the song was written about Ed Sheeran.
Dress is so about ed sheeran fight me bitches #reputation

— nana (@nana_andjany) November 10, 2017
#dress on #reputation is totally about @edsheeran

— justin (@nitsujcoston) November 13, 2017
After listening to "Dress" I was like..

Is this for Ed Sheeran???

— Paüee Ann (@PaueeKetone) November 10, 2017
Love the new @taylorswift13 album ... but can we all agree the song #Dress is about @edsheeran ?!?

— LauRen Merola (@LauRenMerola) November 10, 2017
While this theory is absolutely hilarious, we are here to tell you that it's PROBABLY NOT TRUE. Not only has Ed been in a relationship with his girlfriend Cherry Seaborn for years now, there's some very specific details that point to who actually inspired the song - and it's not Ed.
There's even a video of Ed trying to explain to a reporter that the song is DEFINITELY not about him and it's awkward as hell.
Video of Ed talking about "Dress". pic.twitter.com/JiqBJBOOzs

— Taylor Swift Updates (@TSwizzleReport) November 11, 2017
Toward the end of the track, Taylor sings about a very specific moment in time, "Flash back when you met me, your buzzcut and my hair bleached." Remember when Taylor had bleached hair? It was the spring of 2016. Coachella. BMI Awards. Cover of Vogue. The infamous Hiddleswift Met Gala. Also present at that event? Her current boyfriend Joe Alwyn who was there with co-star Garrett Hedlund. He was rocking a - you guessed it - buzzcut.
Getty Images / Getty Images
At this point, we'd be quite happy to leave the conspiracy there, ignore who it's really about and just enjoy the song for what it is - Taylor's finest sex bop. But we have another twissssst in our tale, friends. Dissatisfied with the tea about Ed and Joe, some fans still believe that Taylor's obvious lyrics are a decoy as to who the song is REALLY about... and that person is none other than Taylor's famous BFF Karlie Kloss.
dress is ABSOLUTELY about karlie kloss and i think that means that my favorite songs on reputation are secret lesbian bops

— georgie rae (@georgiemorvis) November 10, 2017
4. 'Dress' is 100% about Karlie Kloss, I will die on this hill, that is all. pic.twitter.com/kqpC39PB9O

— Kate Halliwell (@Kate__Halliwell) November 10, 2017
The whole theory that "Dress" is about Taylor Swift and Karlie Kloss being in a secret relationship has me shook. pic.twitter.com/xCDpotUIWJ

— Christopher Roberts (@croberts419) November 10, 2017
DRESS JUST BECAME THE GREATEST SONG ON REPUTATION THE SECOND TIME I HEARD IT AND REALIZED IT WAS ABOUT KARLIE KLOSS I SWEAR TO GOD

— sofi (@sanvcrs) November 11, 2017
We have fallen in to the snake pit, haven't we? Taylor planned this all along. Anyway, 'Dress' is the best song on the album. Bye.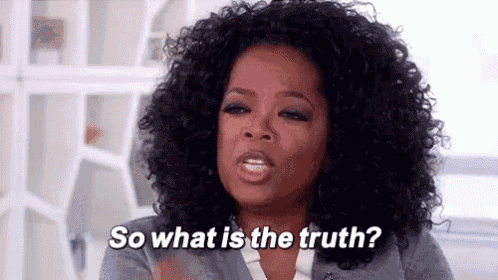 via giphy.com
___ ___ ___ ___ ___
Haven't you heard? We've got a brand new TV SHOW on Twitter… Watch it LIVE on Thursday with Liam Payne at 5pm GMT right here! #PopBuzzPresents