Taylor Swift Midnights easter eggs: The biggest references you might've missed
21 October 2022, 17:13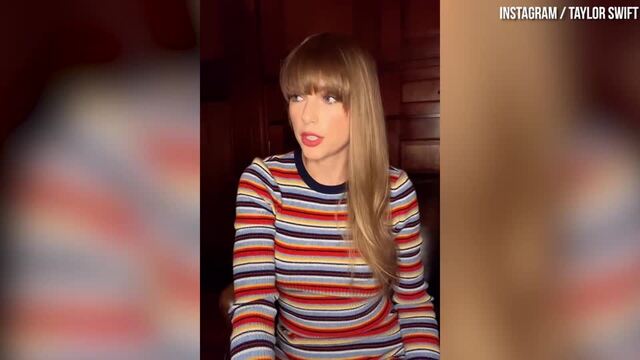 Taylor Swift praises Lana Del Rey as she talks about their collaboration track on new album
From Reputation and Lover to her Netflix documentary and John Mayer, here's some of the biggest self-references, call backs, lyrical motifs and easter eggs on Taylor Swift's Midnights album.
A new Taylor Swift album, you say? Time to start decoding all those fresh easter eggs!
'Midnights' in itself is a huge Taylor Swift egg as the superstar has referenced 'midnight', or the 'middle of the night' countless times over the years in her songs. (Any guesses for how many? Yep, 13. Obviously.)
And as usual, Taylor has scattered a whole bunch of new lyrical references and call backs throughout the 20 (!!) brand new songs she's just given us.
From references to her relationship with Joe Alwyn, to lyrical call backs to Lover, Reputation and 1989, here's all the details we've managed to spot in Taylor's new Midnights tracks. (And yes, the mention of the person she was dating when she 19 years old on 'Would've Could've Should've'? It's definitely John Mayer...)
Here's the biggest easter eggs and references on Taylor Swift's Midnights album
'Lavender Haze' and the tabloid coverage of Taylor and Joe Alwyn's relationship
As Taylor said in her video explaining the meaning behind the phrase 'lavender haze' and what it means to her, the song is about her six-year relationship with Joe and having to "dodge weird rumours", and "the act of ignoring that stuff to protect the real stuff."
On the song, Taylor references the countless rumours of the two of them being engaged, juxtaposed with the tabloid's obsession of commenting and comparing it to some of the shorter relationships she's been in the past.
"All they keep asking me/Is if I'm gonna be your bride/The only kinda girl they see/Is a one-night or a wife," Taylor sings, before continuing, "I find it dizzying/They're bringing up my history/But you weren't even listening".
READ MORE: Taylor Swift explains the romantic meaning behind her Lavender Haze lyrics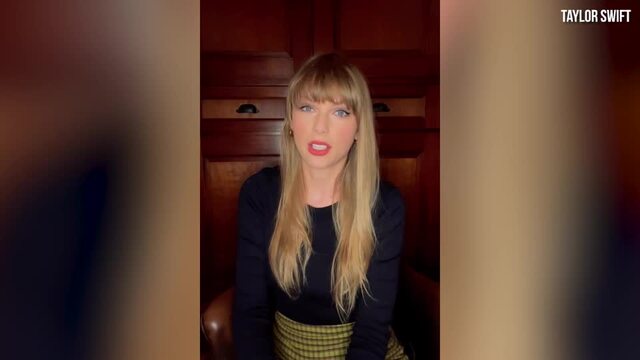 Taylor Swift explains the meaning of her Lavender Haze lyrics
'You're on Your Own, Kid' and Taylor's Miss Americana Netflix documentary film
Taylor gets candid in the lyrics for 'You're On Your Own, Kid', appearing to reference her mental health and the eating disorder that she developed during the 1989 era.
Opening up about her struggles with the intense fame she was experiencing at the time in her Netflix documentary, Taylor said that seeing herself in the press every day, and having to deal with constant comments about her body, caused her to "just starve a little bit" or "just stop eating".
On the Midnights track, Taylor sings: "From sprinkler splashes to fireplace ashes/I gave my blood, sweat and tears for this/I hosted parties and starved my body/Like I'd be saved by a perfect kiss."
The lyric is also reference in the 'Anti-Hero' music video.
'Question...?' and 'Out of the Woods'
Any fan of 'Out of the Woods' will have immediately spotted this sample. The opening line, when a pitched-down Taylor sings, 'I remember', is a clear callback to the 1989 track. We love a self-sampling queen!
Also, does that mean that she has officially recorded 'Out of the Woods (Taylor's Version)'?
"Question…?" begins with the lyric "I remember" and follows with the same exact melody, tone, and background beat and vocals playing throughout the whole song as Out of The Woods! It seems as if she sampled OOTW (her version?), for this one! 🤯 #TSMidnighTS pic.twitter.com/9Gz7zT3UL4

— Zainub Amir (@zainubamir) October 21, 2022
'Anti-Hero' and 'Afterglow', 'The Archer' and 'Nothing New'
As Taylor has already explained, 'Anti-Hero' is a song where Taylor confronts all her inner demons and insecurities. In her words, she says that the song is "a real guided tour throughout all the things I tend to hate about myself."
As any Swiftie will know, there's several lyrics and references to self-loathing and self-sabotage in some of Taylor's other songs too.
In 'Afterglow', she brings up self-sabotage again, as she sings about constantly blaming herself for things. The two lyrics also use the same, "It's me, hi" and "Hey, it's all me" lyrical motif.
'Anti-Hero' and 'The Archer' (and 'Nothing New')
On 'Anti-Hero', Taylor sings: "I have this thing where I get older but just never wiser." And it turns out that, yeah, she does kind of have that thing because she's sung about it before.
In 'The Archer', Taylor nods to the idea of her getting older, but feeling like she's never really changing. ("I never grew up, it's getting so old".) A similar theme appears in 'Nothing New (Taylor's Version)' with the line: "How can a person know everything at 18 and nothing at 22?"
Fans have already commented that 'Anti-Hero' feels like the big sister of the two tracks.
READ MORE: Taylor Swift explains the soul-crushing meaning behind her Anti-Hero lyrics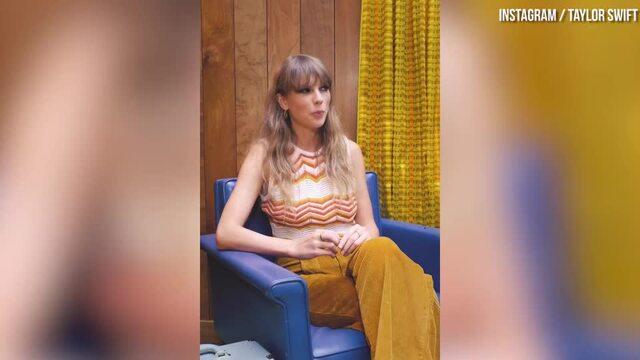 Taylor Swift says Anti-Hero is one of her favourite songs she's ever written
'Karma' and 'Look What You Made Me Do'
This one's kind of obvious, right? A track called 'Karma'? After all these years? After all these references?
Cast your minds back to the Reputation era, where Taylor sings, "all I think about is karma", on the lead single 'Look What You Made Me Do'. It's a song about those who have wronged her in the past – namely, Scooter Braun and Scott Borchetta.
In 'Karma', she expresses some of those sentiments again, appearing to reference Braun and Borchetta in particular as she sings: "Spider boy, king of thieves / Weave your little webs of opacity / My pennies made your crown / Trick me once, trick me twice / Don't you know that cash ain't the only price / It's coming back around."
Karma is also referenced in the music video for 'The Man', which also references her "missing" albums that were sold by Braun and Borchetta.
'Labyrinth' and Taylor's commencement speech
Ok, so technically not a reference to another song but fans quickly clocked that Taylor sneakily dropped a quote from her New York University commencement speech into the Midnights track.
"Breathe in, breathe through, breathe deep and breathe out," Taylor sings on the song. How did we let that one slip through our easter egg theory webs?
'Mastermind' and 'Invisible String'
Remember when Taylor dropped one of the most beautifully romantic songs of her career, detailing how her relationship with Joe Alwyn was pretty much fated because of the incredible coincidences that happened before they eventually got together? Thanks to the 'single thread of the gold' that tied them both together?
WELL. On 'Mastermind', Taylor reveals that, actually, she may have had a little something to do with that herself. On the track, Taylor sings about how the fates first brought them together in the same room on the same night, but she might have formulated a cheeky plan of her own on top of that. Obsessed!
'Mastermind' and 'Paper Rings'
That repeated 'accident' motif pops up again, with a little reference to Lover's 'Paper Rings' which she wrote about her relationship with Joe.
In 'Mastermind', Taylor sings: "What if I told you none of it was accidental/And that the first night you saw me, nothing was gonna stop me." In 'Paper Rings', Taylor sings: "I hate accidents except when we went from friends to this."
'Would've Could've Should've' and 'Dear John'
As several fans have said, 'Dear John' walked so 'Would've Could've Should've' could run.
On 'Dear John', which fans have long speculated is about John Mayer, Taylor sings: "Don't you think nineteen is too young to be played by your dark twisted games, when I loved you so?"
In the bonus track, Taylor sings about a relationship she had when she was 19 years old and appears to call back to those lyrics: "And I damn sure would've never danced with the devil/At 19, and the God's honest truth is that the pain was heaven."
The line, "Give me back my girlhood, it was mine first", also plays into the themes from the Speak Now track, reference how young she was compared to him. ("Don't you think I was too young to be messed with/the girl on the dress cried the whole way home")
On top of that? Taylor wrote this song when she was 32 years old, which fans have noted is the age John Mayer was when she dated him. The track is also number 19. Oop!
READ MORE: Taylor Swift Speak Now (Taylor's Version) release date: When is it coming out?
Sofia Wylie & Sophia Anne Caruso Pick Their Own Interview Questions | The School For Good And Evil