Here are Taylor Swift's Top 13 most played live songs of all time
10 November 2023, 17:44 | Updated: 10 November 2023, 17:55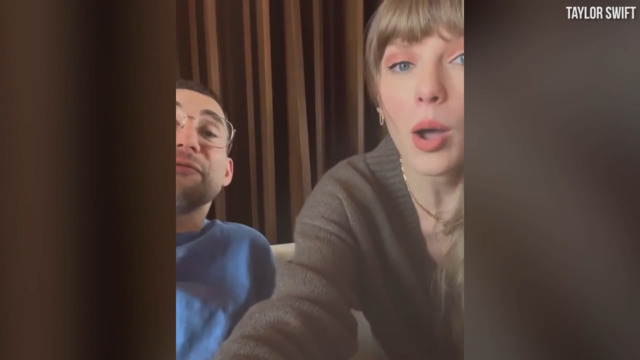 Taylor Swift reacts to Cruel Summer going Number 1
The songs Taylor Swift has performed the most on tour may surprise you!
Taylor Swift has released countless iconic songs over the course of her career but which ones has she performed the most?
Every era, Taylor Swift puts on a huge tour and performs songs from the album she's just released. However, the pandemic meant that Taylor wasn't able to do individual tours for Lover, Folklore, Evermore and Midnights. As a result, she's only just performing songs from those albums live for the first time now. The Eras Tour features Taylor's biggest setlist to date.
READ MORE: Every surprise song performed on Taylor Swift's Eras Tour so far
What are Taylor Swift's most played songs though? Here's a breakdown of the 13 songs Taylor has shown the most love.
What songs has Taylor Swift played most live?
Given that Lover, Folklore, Evermore and Midnights are only just getting their moments on tour, it should come as no shock that none of their songs are among Taylor's most performed songs to date. Reputation is also missing from the Top 13 for now but there are many iconic songs from Taylor's first five albums in the list.
Taylor Swift's most played songs:
13) 'Blank Space' - 224 times
12) 'Shake It Off' - 250 times
11) 'I Knew You Were Trouble' - 259 times
10) 'Fifteen' - 265 times
9) 'We Are Never Ever Getting Back Together' - 278 times
8) 'Teardrops on My Guitar' - 292 times
7) 'Should've Said No' - 293 times
6) 'Picture to Burn' - 295 times
5) 'Tim McGraw' - 298 times
4) 'Fearless' - 324 times
3) 'Our Song' - 414 times
2) 'You Belong With Me' - 440 times
1) 'Love Story' - 550 times
'Blank Space' has been a staple on every tour since 1989 so it's only a matter of time before it rises further up this list but it will be a long time before anything tops 'Love Story'. With 550 plays, it currently sits in the lead with over 100 more live performances than 'You Belong With Me' at Number 2.
Rounding out the top 20 are 'Sparks Fly', 'Mean', 'Enchanted', 'All Too Well', '22', 'Style' and 'Bad Blood'.
Taylor Swift - Love Story (Taylor's Version) [Official Lyric Video]
With The Eras Tour still in full swing, it's possible that this list will change in the coming months. Bookmark this page and we will update you as and when the order switches up and different songs enter the Top 13.
What do you think? Which songs are missing from the Top 13?
Madison Beer Explains Every Song On 'Silence Between Songs' | Making The Album