Is Taylor Toxic? This Suicide Squad Actor Was Told To NOT Star In A Taylor Swift Music Video
8 August 2016, 11:03 | Updated: 8 May 2017, 17:09
This has nothing to do with Kanye...we think.
Would you turn down a role in a Taylor Swift video? If your name is Calvin, Kim or Kanye, then the answer is probably 'yes'.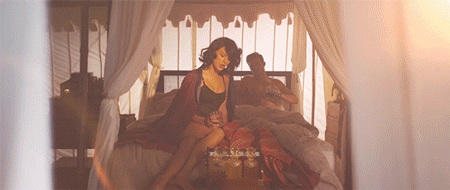 giphy
For the rest of us mere mortals, the idea of being in a big budget music video would be a once-in-a-lifetime opportunity. I'm imagining an exotic location, beautiful sets, designer clothes, free food (mainly the free food).
Scott Eastwood, who plays Lieutenant GQ Edwards in the new Suicide Squad movie, was probably thinking the same thing when he was offered the love interest role in Taylor Swift's 'Wildest Dreams' video. His management didn't feel the same way though.
Speaking to People magazine, he said, "None of my agents wanted me to do it, actually. They said, 'Oh, we don't want you to do that! Why would you be Taylor Swift's boy toy?' and I said, 'Why the hell not?'"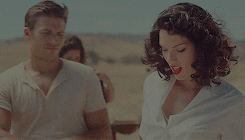 giphy
Oh boy, the shade of Scott's agents! Now we get Taylor isn't exactly ~cool~ right now but being in a music video with one the planet's biggest popstars is an opportunity most people would sell their Nan for. Although, considering the video got a lot of stick for "channeling white colonialism" maybe the agents were right after all?
Spill the T hunty, would you turn down a role in a Taylor Swift video?