Taylor Swift Performing "Out Of The Woods" With Just A Piano Will Destroy You
28 October 2015, 09:22 | Updated: 8 May 2017, 17:09
It looks like we need to have a chat about Tay-Tay.
Yesterday (27 October) saw Taylor Swift's inescapable album, 1989, celebrate it's first birthday.
Over the past year it feels that we've all been saturated with Taylor Swift. She is everywhere; she's welcoming your dog to the stage; she's paying for your burrito and filming it for some video content and calling it "Switfmas"; and she's making faux pas on Twitter.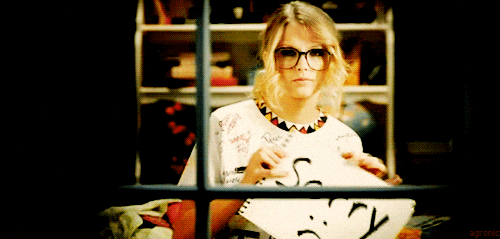 All of this has, to be honest, detracts from the fact that Tay-Tay's 1989 is a pop masterpiece, the likes of which we might not see for some time. Memes and pop culture aside, Tay is just a really good musician and popstar.
Luckily it seems that Taylor has noticed this shift in dialogue from the music to her extra curricular antics, and has been working with the Grammy Museum on a series of brilliantly nerdy videos detailing the songwriting process of select songs from 1989.
Not only that, but Tay has performed fan favourite and all-over power pop track "Out Of The Woods" on just a piano and IT. IS. STUNNING.
What. A. Performance.
You can see the emotion and energy in the performance and it's electric. (we're getting "All Too Well" teas, aren't you?)
So remember: yes we may have reached peak Taylor Swift, but don't get it twisted - she is still an amazing popstar.
#Swiftie4Life