Can You Spot The *Fatal* Mistake On This 'RIP Taylor Swift' Memorial?
21 July 2016, 11:49 | Updated: 8 May 2017, 17:09
Congratulations, you played yourself.
After this week's recent events surrounding the ongoing celebrity feud between Grammy Award winning grown adults Taylor Swift and Kanye West as well as notoriously savvy LA-based businesswoman Kim Kardashian, there's been ZERO shortage of memes on the internet. But some clever sausage decided to take this beef out into the real world by painting a mural on a wall in Melbourne, Australia in memoriam of Taylor. (Little bit too far but alright, we'll let it slide for now.)
It's a very good drawing of Shifty Swift, we're sure you'll agree but do you notice the *fatal* mistake that's been made on it?
No? Maybe look a little closer? Something on her face?
via instagram.com/lushsux


Wait, what's that?

via instagram.com/lushsux

Oh, that DEFINITELY says Taylor Smith, right?! Who dat?!

via instagram.com/lushsux


Oooh, how embarrassing. Maybe even slightly more embarrassing than say... receiving a legal threat from Taylor's team asking you to remove the whole thing? Oop.
Loooool, nice try. You can't outsmart Swifty...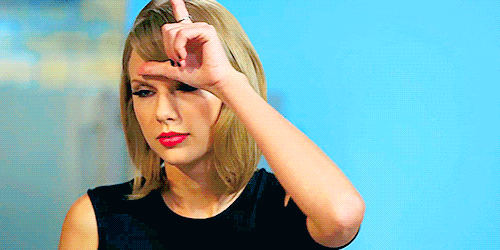 via giphy.com