Fans Are Furious Over The Way Taylor Swift Is Selling Tickets For Her "Reputation" Tour
29 August 2017, 14:32 | Updated: 1 November 2022, 13:50
Not everyone is convinced by Taylor's ticket selling method...
Taylor Swift has angered thousands of fans over the controversial ticketing system for the upcoming Reputation tour.
Taylor has started using the Ticketmaster Verified Fan service and it's genius. It helps genuine fans secure tickets to see their favourite band or artist before touts and bots even get a chance to glance in that direction. Paramore, Twenty One Pilots, Harry Styles and Niall Horan all used it for their latest tours where fans needed to register before a deadline and then later sent a code to access the official pre-sale and general sale tickets.
But some people have noticed a "catch" with the way Taylor in particular is now using the system and it's pissing a lot of people off.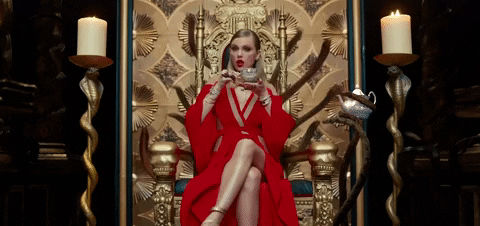 TaylorSwiftVEVO
The rules are the same; sign up to the service and you'll get priority access. Except Taylor has implemented a series of "boosts" that will cut your wait time and increase your priority in line depending on how many boosts you earn. She even released a video explaining how the whole thing works.
These boosts can be earned by purchasing Taylor's album (if you buy 13 copies, you get a Golden Ticket), exclusive merchandise (including that $60 snake ring) and by making "social posts" about Taylor Swift on your personal social media. You can also earn boosts by watching the 'Look What You Made Me Do' video up to five times every day.
You don't HAVE to buy the boosts, of course, but if you want a higher chance of getting tickets to the Reputation tour, you'll basically have to spend a LOT of money before you've even made it into the online waiting room. And even then, that STILL doesn't guarantee you tickets when they go on sale.
Needless to say, fans who have been waiting to see Taylor's return to music are absolutely fuming and and they fear that the system isn't favourable to people who don't have that kind of money to compete with those who will be buying the "higher boosts."
the way these taylor swift tickets are being sold is the biggest exploitation of fans bloody hell

— crystal methodist (@harrisbo) August 28, 2017
@taylorswift13 not everyone can compete in the spending hunger games for a chance to BUY a ticket to your show you're a disgrace

— skullfucker (@Guilttrippingss) August 27, 2017
the only thing I don't like about Taylor Tix is that they prioritize people who spend more money on merch/albums which not everyone has

— Jacob (@ewitsjacob) August 25, 2017
I just don't like the idea of fighting to prove myself as a fan to buy concert tickets!!!

— Maddie (@AllTooTaylor__) August 25, 2017
Taylor Swift, reminder, your fans are getting degrees in uni and colleges that scam us on tuition fees. Be good to us with the tour tickets.

— َ (@pawxb) August 26, 2017
"Wow I can't wait to get my Taylor Swift concert tickets"
Ticketmaster&Taylor: Do you want to play a game? pic.twitter.com/cmH50tzS3N

— kae (@sportyidk) August 27, 2017
VerifiedFan is a great way of putting tickets in the hands of real fans-- the way that Taylor Swift is using it accomplishes the opposite

— Emma Hinkley (@emmahinkley7) August 27, 2017
Taylor Swift is providing earlier access to tickets to fans who buy multiple copies so the album. This is how she's going to sell 1m copies

— Christina Warren (@film_girl) August 25, 2017
#TaylorSwiftTix is such a loathsome scam. Way to manipulate the thousands of fans who idolise you @taylorswift13 @Ticketmaster

— Rebecca Shortland (@beckyshortland) August 29, 2017
Obviously, this type of ticket buying situation isn't unheard of and she's certainly not the first artist to do it. Many artists - most recently Lana Del Rey - make their fans purchase albums or one time memberships and share social posts before being given access to tickets but Taylor does appear to be the first to go this far with an accumulative boosting system as elaborate as this.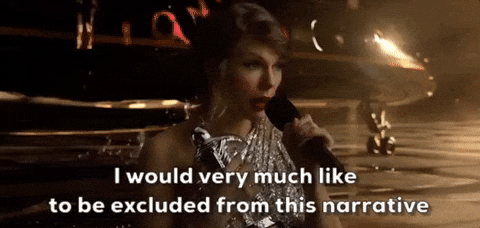 TaylorSwiftVEVO