Taylor Swift wants to turn The Last Great American Dynasty into a movie
14 September 2020, 13:00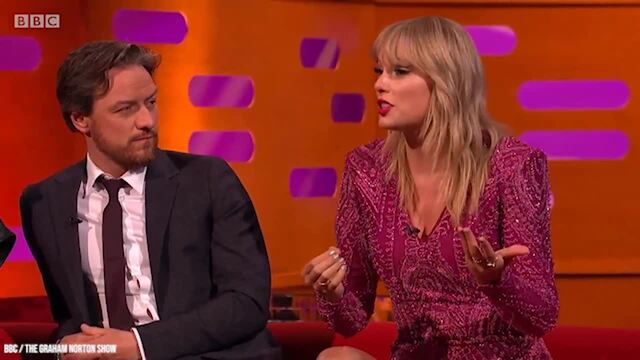 Taylor Swift reveals why she had two car crashes in one day
A fan idea for a movie based on the Folklore track 'The Last Great American Dynasty' has caught the attention of Taylor Swift - and she's already decided who to cast in it...
Taylor Swift's Folklore has arguably been one of the most poignant moments of 2020. And now, we could be hearing even more of it, as Taylor herself has backed a fans idea for a movie based off one of the songs.
The third track from the album, 'The Last Great American Dynasty', tells the (true) story of Rebekah West Harkness, founder of the Harkness Ballet, and eventually became one of America's richest women after marrying William Hale Harkness back in 1947.
Naturally, it prompted Swifties to cast their dream movie, and one Twitter user (@TSlifestyle13) decided the perfect pairing would be Blake Lively and Ryan Reynolds for the leading roles.
READ MORE: Taylor Swift accepts apology from comedian who called her "too skinny" in Miss Americana
Modern Family's Jesse Tyler Ferguson was also given the role as the couple's neighbour, but fans could never have been prepared for what was about to happen next.
Tagging Ryan, Blake and Taylor in his response, Jesse quoted the tweet simply saying "ok I'm avail for this" - and naturally, everyone totally lost it.
Then, in an unexpected turn of events, Ryan Reynolds responded to Jesse, arguing that he was concerned about poor Bill's heart (in reference to the lyrics his 'heart gave out'), but wife Blake Lively claims "I painted Ryan key lime green ...I can't wait til he wakes up." We'll ignore the fact it was supposed to be the dog because she's basically confirmed it's a done deal now, right?
not trying to be The Loudest Woman This Town Has Ever Seen™️ but... I LOVE THIS

— Taylor Swift (@taylorswift13) September 12, 2020
Well...it would appear so! Lyrical prodigy herself Taylor chimed into the conversation basically confirming that she'd be game to make this a reality.
"Not trying to be The Loudest Woman This Town Has Ever Seen™️ but... I LOVE THIS" she responded.
We're gonna need a minute to recover.
Fellow celebrity friends including Gigi Hadid have even backed the idea, so we could be expecting a stellar A-List lineup.
Blake and Ryan already have ties to Folklore, as conspiracy theorists worked out the name of their new baby as Betty, based on the song of the same name. The song follows the story of Betty, along with James and Inez - which are the names of their other two children.
As the duo are such good friends of the 'ME!' singer, it would only make sense to have them in the leading roles of a potential upcoming movie, right?
We're ready for the trailer when you are, Taylor.