Matty Healy's Dog Just Became A Festival Style Icon
1 June 2016, 17:04 | Updated: 8 May 2017, 17:09
Bow (wow) down to your new festival king.
Who's your favourite member of The 1975? Matty? George? Doesn't matter because unless you answered "honorary member Allen Ginsburg" you are simply wrong.
Big Al was spotted recently hanging with the band backstage at a UK festival.
Yes Allen has made such an impact that he now has celebrity mates, as Matty explains:
Everyone has been swooning over him, all the grime scene have been swooning over him. I saw Skepta's crew but not Skepta...I would like to introduce him to Chris Martin but we have to leave.

Matty Healy, Newsbeat
What a star!
Allen, you may remember, even has his own line of merch available thanks to some pioneering young fans on the web.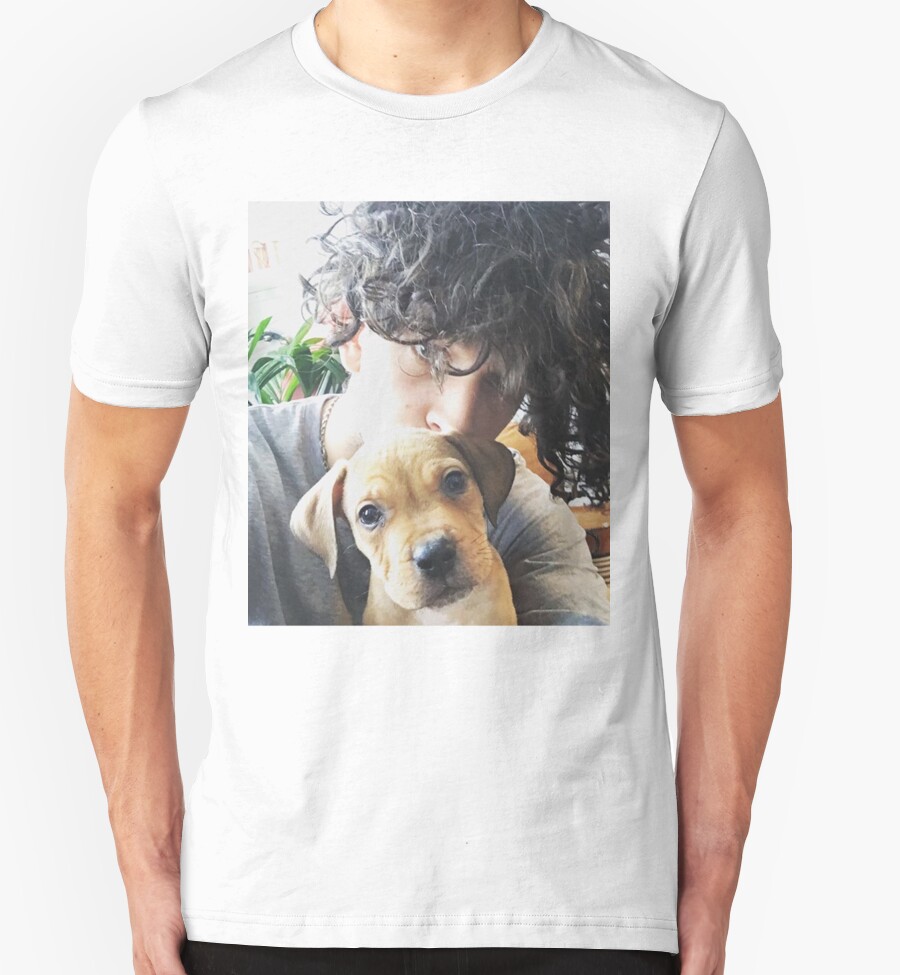 RedBubble
What next? A recording career? An appearance on the next album? How about he opens up for The 1975 at this big London show they are doing in December?
The possibilities are endless.
Allen, you are welcome in the PopBuzz office anytime.
Tumblr