Why It Makes Total Sense That Matty Healy Got Mistaken For Skrillex
29 June 2016, 16:56 | Updated: 8 May 2017, 17:09
We've got all the evidence to prove that they are one and the same.
In a new interview with Pitchfork, Matty Healy has revealed that Usher once mistook him for Skrillex at a festival. Really.
I was standing by the side of the stage and Usher - actual f*kcing Usher - bounded over to me, like, 'Yo man, what's up?' And I'm like, 'Hello, mate. How you doing?' And then he made some weird excuse and left very quickly.As he was leaving, I realised he thought I was f*cking Skrillex, and it pissed me off so much. I haven't run into him since - but I'm definitely going to pretend to be Skrillex if I do.

Matty Healy, Pitchfork
For the record, this is The 1975 frontman Matty Healy.
hqgifhunting.tumblr.com
Nowadays he sports a floppy haired Mancunian synth pop kinda look.
But he used to look more like this:
Wiki
Oh wait, that's not Matty, that's Skrillex.
Or...is it?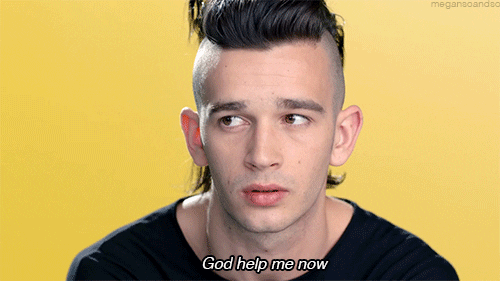 Giphy
We have a theory kids - Matty and Skrillex are THE SAME DUDE!!!!! I mean, have YOU ever seen them in the same room together? Thought not!
Remove those Clark Kent glasses and you got yourselves a SuperMatty!
Let's look at the red hot evidence shall we?
1) The Emo past. last.fm
Skrillex had a well-documented emo phase before his DJ days began. Matty used to do covers of Fall Out Boy in an American accent. Coincidence? Of course not.
2) They both played at this year's Coachella.
The 1975 and Jack Ü.
Coachella
Playing on different days - just enough time to change the hair and the clothes and run on to a different stage.
3) Justin Bieber.
Skrillex produces "Where Are U Now?" and then a few months later who covers Bieber's equally banging "Sorry"?
Old Matty "My name is Skrillex" Healy.
4) Birthdays.
Skrillex was born on the January 15 1988.
1988 - 15 = 1973. Only two away from 1975!
Oh, and what's that - Matty was born on April 8th. April is the 4th month. And what's 8 divided by 4?
2.
Yeah, we are through the looking glass now people!
5) The Album.
The 1975's last album was called "I Like It When You Sleep For You Are So Beautiful Yet So Unaware Of It".
You know who else sleeps almost every night?
CVA1.TUMBLR.COM
Skrillex!
Case closed.
Skrillex is Matty. Matty is Skrillex. End of discussion.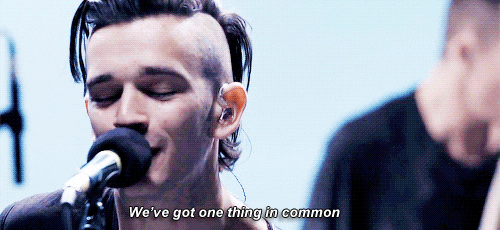 SMELLSLIKEXOCOLATE.TUMBLR.COM