Star Signs As Matty Healy Gifs
26 October 2016, 17:20 | Updated: 8 May 2017, 17:09
I like it when you gif for you are so gifable but so unaware of gif...
The 1975 frontman Matty Healy is not merely a talented musician and hilarious lyricist - he is also effectively a walking GIF generator!
Yes, whether on stage or mid-interview, Matty is always ready with a comical expression, slick dance break or outrageous grin worthy of any Tumblr dashboard. And that means that there is a Matty GIF to match your every mood, emotion and, most importantly, your starsign. So check out yours right now and immediately post it across the internet gleefully. Because Matty Healy isn't just your spirit animal - he's everybody's spirit animal!
1) Aquarius
tumblr
2) Pisces
Wiffle Gif
3) Aries
Giphy
4) Taurus (yes, that is a gif)
Tumblr
5) Gemini
tumblr
6) Cancer
Tumblr
7) Leo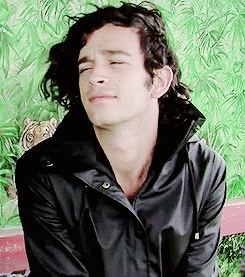 Giphy
8) Virgo
Tumblr
9) Libra
tumblr
10) Scorpio
Rebloggy
11) Sagittarius
Tumblr
12) Capricorn
Dirty Hit
___ ___ ___ ___ ___
Listen to this week's #PopBuzzPodcast featuring The Chainsmokers right here on Soundcloud, or download for free from iTunes to get new episodes sent straight to your phone every Wednesday. You can also find us AudioBoom or TuneIn - if that's what you're into.
Save
Save