We Heard The New 1975 Album And It Is So Beautiful Yet So Unaware Of It
22 February 2016, 12:46 | Updated: 8 May 2017, 17:09
Track by track review.
It's almost here guys. We've all waited far too long for the 1975's second full-length release I Like It When You Sleep For You Are So Beautiful Yet So Unaware Of It (hereafter referred to as ILIWYSFYASBYSUOI to avoid cramp from typing), over-analysing every YouTube clip, live video and tweet for information on what to expect from this 17-track opus.
Well, lucky for you, we got an early listen to the album and can now guide you through the genre-hopping epic in preparation for its release on February 26th.
1) The 1975
Curtain up. We open with a gust of wind and a slow synth whoosh before an abrupt pause announces the arrival of a choir, led by Matty, chanting in near-unison, with ethereal lines like "step into your skin, I'd rather jump in your bones" before the synths pile on further, grow increasingly louder and promptly shut down. All in under a minute and a half. Blimey.
2) Love Me
Channelling late 80s-era Bowie and INXS, within the context of the whole album this seems like the only appropriate choice for the first single, perfectly bridging the gap between their debut's jangly guitar-led sound and the follow up's more ambitious tone, integrating new instrumental colours alongside a "Girls"-esque catchy chorus. Lyrically, the themes of shallow fame and worn out parties will be returned to a lot, Matty's celebrity clearly troubling and fascinating him in equal measure.
3) UGH!
The constant juxtaposition of ideas that make The 1975 so interesting comes to a head here as Matty spins a tale of woe and cocaine addiction over a minimalist Prince-style dance beat you can't help but shake you a** too. Cooing falsetto vocal flips and repetitive, bass-heavy backing send the listener into a trance-like state, evoking a drug comedown at 4am, before a stabbing synth-line ups your heart-rate and turns this mournful ode into an unlikely (and ironic) club tune.
4) A Change Of Heart
The first ballad of the record, the all-electronic orchestration adds in artificial choir vocals to create a sound akin to an old 8-bit Nintendo soundtrack as the lyrics spell out the breakdown of a relationship with painful and often hilarious accuracy.
You said I'm full of diseases/Your eyes were full of regret/And then you took a picture of your salad/And put it on the Internet.

Change Of Heart
The references to not being able to find love in "The City" nods to their earlier, perhaps more naive days as a group, now world-weary and wiser than that hit single implied, yet still exploring where they fit in.
5) She's American
A big, fun commercial pop song, pure and simple. Already a huge hit on the live circuit, the guitar-heavy bop should be a guaranteed single. An analysis of the differences between the girls on the two sides of the Atlantic, the sheer euphoric, punch-the-air vibes make this energetic number a definite highlight. Like an irony-free, 2016-update of "Never Gonna Give You Up". With a sax solo.
6) If I Believe You
If the 17 tracks on offer can be split into sections then "If I Believe You" marks the end of phase 1 and a move into darker, experimental territory. A D'Angelo style slow jam, similar in tone to their recent cover of Bieber's "Sorry", it lyrically tackles the idea of religion with a gospel backing as the song's protagonist reaches a crises point, desperate for some kind of answer.
I'm broken and bleeding and begging for help/And I'm asking you Jesus show yourself

If I Believe You
A very modern, relatable take on the church, it's trumpet solos and sudden choir drop-outs somehow don't seem overblown, like a humble companion to Kanye's similarly-themed "Ultralight Beam".
7) Please Be Naked
The first instrumental interlude is built around a slow-moving, simple piano line over crashing waves and percussion, giving off a tranquil, cinematic quality, instruments swelling and falling away but never overpowering the initial melody. A brave statement to place in the middle of a pop album, it's Brian Eno meets Ennio Morricone and, in its own unexpected way, oddly beautiful.
8) Lostmyhead
Similarly calming, the four lines of lyrics repeat over and over, its questioning refrain of "can you feel it?" ringing out as ominous tremelo violins jitter in the distance before drums kick in at 3m 30s to wake up the listener and announce the remainder of the string section. Its final minutes would sound like a stadium-baiting Coldplay ballad if stripped of the intense production and soundscapes but here it sits as a stirring pause for thought amid the collective, extravagant madness of the rest of the album.
9) The Ballad Of Me And My Brain
More choirs, this time over a The Weeknd style dirty, distorted bass, complimented by twinkly synths and Matty's screachy, piercing and pained vocal, jumping from topic to topic as he struggles to cope with the attention thrust on him, searching for his sanity.
The brain was last seen going for a run/And would you sign an autograph for my daughter Laura/'Cos she adores ya/I think you're sh*t/Gotta look for my brain for a bit.

The Ballad Of Me And My Brain
At just under 3 minutes, it plays out like a stream of consciousness with no traditional structure but its lecture-like quality proves a fascinating listen and insight into the struggles fame can bring and the troubled thoughts underneath the swagger.
10) Somebody Else
Another highlight. Already premiered on Apple Music, this is the kind of pin-point dissection of modern relationships The 1975 have always done so well, cutting in tone yet relatable and set to an ear-worm melody. Cold, hard synths set the mood of the fictional nightclub, full of missed opportunities and love that's "gone cold". Powerful and effective, it is maybe their finest piece of songwriting to date.
11) Loving Someone
Here we veer off into hip-hop, Jamie T inspired beats and rhymes, ticking yet another genre off an ever-expanding list. Fun and bouncy with a sing-along hook, this has the potential to kick up a level when the tour rolls around, call and response lyrical moments with dancefloor-friendly wonky electronics encouraging audience hysteria.
I'm the Greek economy of cashing intellectual cheques/And I'm trying to progress.

Loving Someone
Perhaps Matty has a future in the rap game.
12) I Like It When You Sleep, For You Are So Beautiful Yet So Unaware Of It
Clocking in at nearly 6 and a half minutes, the title track manages to sum up the full intention and ambition of the record in one audacious, oddball move. Minimalist synth sounds and layered Imogen Heap style choir vocals drift in to create a Kid A-era Radiohead type interlude, minus the pretension. When the five minute mark hits, we suddenly move into a summery rave, full of samples and big beats before fading out into oblivion once more. Completely mad but admirable and impressive.
13) The Sound
Into phase 3 of the record with a big pop bang. We barely need to cover this one as you definitely already sing it in the shower. Surely this must be the finale to the next crop of live shows? The cheesy house piano and Daft Punk guitar solo are crying out for some ticker tape! What a song.
14) This Must Be My Dream
Even poppier still, there are shades of Jeppo and boyband angst in this ode to an unnamed girl who could forgive your flaws and build a life with you. The ever-present choir bubble in the background in another potential single that, much like "The Sound" before it, would eat up radio airwaves with gleeful abandon.
This Must Be My Dream/Wide Awake Before I Found You.

This Must Be My Dream
Oh, and it closes with another sensational sax solo. A dream indeed.
15) Paris
A mid-tempo ballad, simple in tone and progression, it observes a girl down on her luck and longing to "go to Paris again" to follow her dreams. Acts as a calming moment before the emotional double-punch of the finale. Sweet and straight-forward, you can imagine an acoustic, guitar-led version free of the keyboards proving to be a folky tear-jerker in the future.
16) Nana
Speaking of folky acoustic tear-jerkers, the penultimate song strips away all the pomp and circumstance of the previous 15 tracks for a truly heartbreaking tribute to Matty's grandmother. This is a real showcase for what an impressive lyricist he can be, the imagery and small details of loss all universally recognisable and all the more affecting for it.
It's not the same when I scratch my own head/I haven't got the nails for it.

Nana
Audibly choked up, it's impossible not to empathise and reflect on your own losses in similar fashion. What could have easily become mawkish instead provides the emotional core of the album, one that will stay with you long past the first listen.
17) She Lays Down
The whole shebang concludes with a second acoustic number, the only track not to feature any synths or enhanced production techniques, almost sounding like a demo, grainy vocals and guitar sitting side by side, weaving a tale of a lost soul who "wears a flower on her dressing gown". Beatles-like in tone, specifically "Blackbird", it patters out before Matty mutters the words "that's it" and the album comes to a soft close.
And there you have it.
So. Wow. I mean....wow. No matter how many interviews you've read with the band or times you've played the released tracks in the gym, nothing can prepare you for the record in full, taking in so many unexpected turns and colours completely at odds with not only their previous material but the general tone of the current pop charts. Exciting, thrilling, moving, smart, funny - ILIWYSFYASBYSUOI should do plenty to please the already converted while expanding their tastes in the process. Along the way, they should certainly pick up some new admirers and may even go down in the pantheon of the many great, genre-bending Manchester bands before them.
Just wait until you hear it - not much longer to go.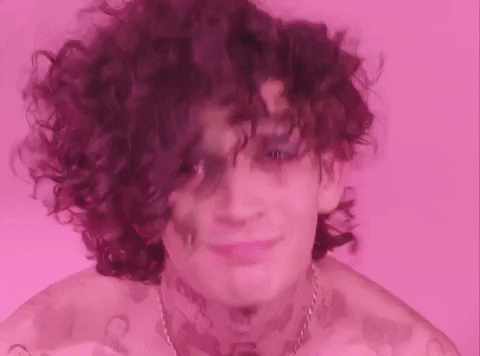 YouTube