The 1975 Are About To Play Madison Square Garden & Fans Are Partying Hard
1 June 2017, 14:32
As the boys prepare for their show at the legendary venue, fans are throwing a full on party right on the streets of Manhattan...with donuts!
The 1975 are set to play their highest profile US show to date later this evening (June 1st) with the first of two nights at New York's legendary Madison Square Garden venue.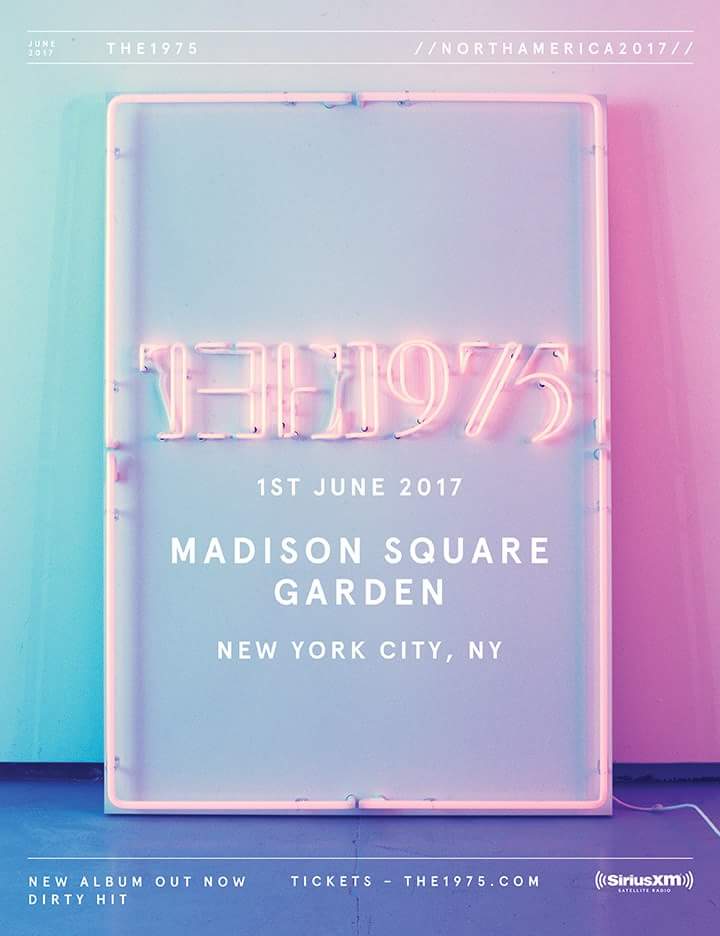 The sold out show will see Matty and the boys play to around 20,000 people, following the Billboard Chart Number 1 success of their excellent second album I Like It When You Sleep For You Are So Beautiful Yet So Unaware Of It (even over a year later that still doesn't get any quicker to type out does it?).
Matty's mum Denise tweeted out a message of support earlier this afternoon:
'But mum. I'm writing. One day we'll play Madison Square Gdns'
'Shut up Matty and tidy your bloody room!' pic.twitter.com/3xEVpCmZs1

— Denise Welch (@RealDeniseWelch) June 1, 2017
Cuuuttteee.
And fans are already making the best of this opportunity by throwing an epic The 1975-themed party like the streets of NYC has never seen before.
Here's the view from the front of the line ahead of their huge gig:
here's the 1975 queue for MSG right now 12:26 AM... pic.twitter.com/tTKiakgjsU

— Nour (@girlnamednour) June 1, 2017
It is with an insane amount of joy and pride that I say // Tonight's show is at Madison Square Garden, New York City // pic.twitter.com/Ww5zVQaWtu

— The 1975 On Tour (@The1975_Tour) June 1, 2017
Looks like quite a dance party going down!
Plus, the lovely venue staff have been handing out donuts to fans waiting in line:
MSG staff are the true legends @hann_encounter @TheGarden @the1975 pic.twitter.com/vXiA8uy4cd

— Grace (@undograce) June 1, 2017
Also huge shoutout to @TheGarden for the snacks they brought to those of us in the line. So kind. pic.twitter.com/bop3XWZtVY

— The 1975 On Tour (@The1975_Tour) June 1, 2017
What more do you need?
We'll bring you all the news, videos and general goings on from The 1975's HUGE New York show first thing tomorrow morning so keep your eyes peeled!