Clear Your Wardrobe: Matty Healy Is Launching A Clothing Line
3 May 2016, 10:49 | Updated: 8 May 2017, 17:09
The permanently shirtless frontman has seemingly failed to see the irony.
Start saving up those pennies The 1975 fans because Matty Healy is about to launch his own clothing line!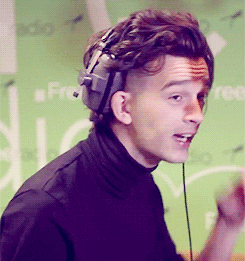 T-H-E1-9-7-5.TUMBLR.COM
Great news but if this isn't called either "Menswear" or "Please Be Naked" then what is the point of anything?!?
Matty confirmed the longstanding rumour in a radio interview while on a US tour in Dallas, a pair of young competition winners teasing out the answer from him during a backstage chat.
The line will be produced in conjunction with Samuel Burgess-Johnson, Healy's flatmate and the artist behind the stunning artwork that has accompanied the new album campaign with an aesthetic sure to make you look so beautiful yet so unaware of it.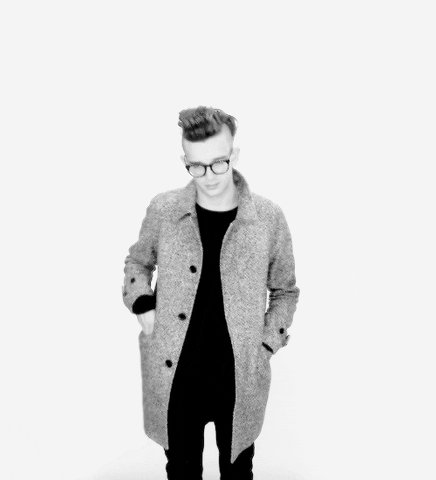 SMELLSLIKEXOCOLATE.TUMBLR.COM
So, what can we expect from this new foray into fashion? Will it be a selection of Beyoncé-style sportswear? Something "Chocolate" coloured? Or maybe our wardrobes will soon be full of Matty branded leather trousers?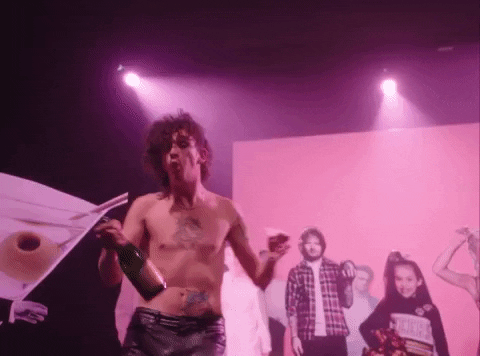 YouTube
No word yet on where or when we may get our hands on Matty's fashion debut but as long as it includes various shades of neon pink we will be satisfied.
Check out a clip from the interview below:
Matty tells @S0UNAWAREOFIT @undocaitlin about fashion line & what he'd do if he was president for a day pic.twitter.com/Fzr5D1viJ1

— Jessie Jessup (@JessieJessup) 30 April 2016
What do you think? Will you be in the queue on the first day of sale? Let us know.