WATCH: Matty Healy Read Fan Fic And It's Awkward AF
8 April 2016, 10:30 | Updated: 8 May 2017, 17:09
Things escalate pretty quickly in this hilarious new interview.
Matty Healy's latest interview took an unexpected turn when he ended up playing himself in a live reading of some The 1975 fan fiction. Yes, really!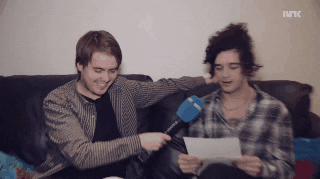 Facebook
The 1975 frontman is currently in the middle of a European tour and took some time to chat to P3morgen who decided to use the opportunity to present Matty with some personally written fan fiction for them to act out together.
And things get awkward pretty quickly!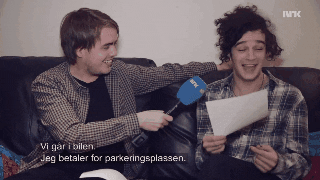 Facebook
Tbf, Matty is pretty up for it.
Although the kissing scene seems a bit forced.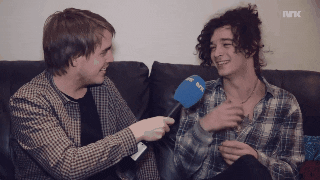 Facebook
Swoon.
At least the dialogue is absolute gold!
Thank you. Wanna f*ck? I love you.

Matty Healy Fan Fiction
Pure poetry.
Watch the full awkward (and hilarious) exchange below: