WATCH: Matty Healy Convinces The 1975 Fan To Get Harambe Tattoo (RIP)
17 November 2016, 12:10 | Updated: 8 May 2017, 17:09
The 1975 frontman pours some (red wine) out for our fallen hero...
The 1975's Matty Healy gave one fan the greatest gift of all at a recent gig - a written sign she can have made into a tattoo.
Sweet right?
Well, sort of because the phrase Matty chose to write is not exactly one you'd want on your body for the rest of your life. Unless you are a huge fan of a certain dead Cincinnati-based Gorilla...
Yes, of all the available phrases in the English language, Matty chose "RIP Harambe". Because of course he did...
Here's the fan with her cherished sign post-gig.
Swish.
No word yet on whether or not she's had it done but we'll keep you posted. We doubt she'll be hard to track down - how many girls have RIP Harambe tattooed across their body?
Matty, you are, as ever, a lunatic genius!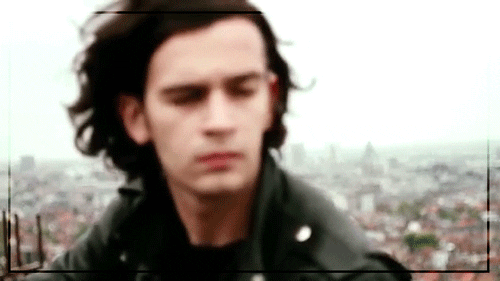 Giphy
___ ___ ___ ___ ___
Subscribe to the #PopBuzzPodcast for free on iTunes to get new episodes sent straight to your phone every Wednesday.