Something Strange Is Happening On Matty Healy's Twitter And We Have Theories!!!
26 August 2016, 11:10 | Updated: 8 May 2017, 17:09
Did The 1975 frontman just reveal his future plans via Twitter.
The 1975's Matty Healy has done the unthinkable. After months of the most colourful promo campaign in pop, Matty has taken to Twitter to reduce his account to a single shade of grey.
So basically, we went from this:
To this:
Why Matty? Why are you like this?
But wait - is this new grey aesthetic some kind of hidden message? Let's speculate wildly as we go in deep with Matty's greying account...
1) The 1975's O2 shows will now feature a completely grey backdrop.
Forget the big, bright images of the past. It's time to strip things back to basics for the next stage of the tour. And grey is very basic.
2) The 1975 will be soundtracking a future episode of Grey's Anatomy.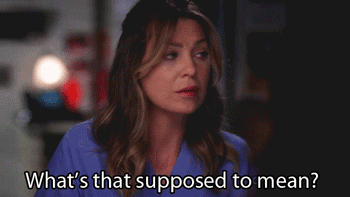 Wiffle Gif
Screw it, why not make a cameo? Some kind of concert based disaster where Matty spills his glass of red wine, slips and gets rushed to hospital where Meredith immediately falls in love, only for him to die due to lack of wine intake minutes later. Cue "Somebody Else". Roll credits.
3) Matty, inspired by his viewing of The Grey on Netflix, is writing a concept album about Liam Neeson
The final three tracks will be known as "The Taken Suite". Although don't bother listening to track 1 - it's called "The Phantom Menace" and despite the build up it's actually really disappointing.
4) Matty, in tribute to Beauty and The Beast, tried the grey stuff. And it was delicious.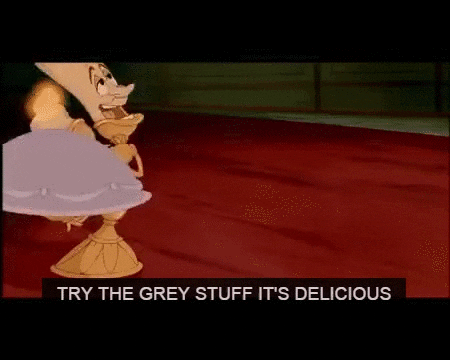 Imgur
Don't believe him, ask the Twitter account. He will soon be covering "Be Our Guest" on tour as well as appearing in the Manchester community theatre production of Beauty And The Beast in the role of Lumiere.
5) The 1975 are on the soundtrack of the next Fifty Shades Of Grey film.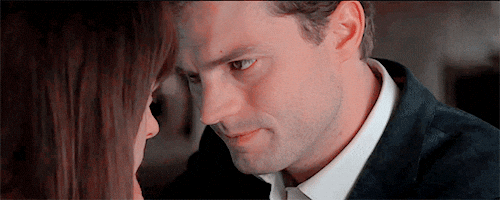 imy50shades.tumblr.com
Because nothing says sexy like the sweet sweet vibes of "Me And My Brain", am I right ladies? Again, film cameo is also welcome.
So there ya go - case closed.
Matty, we await your next big grey move!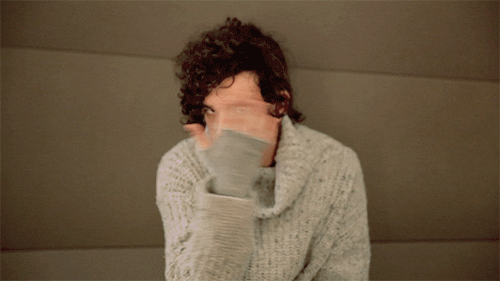 mtv.tumblr.com