Rina Sawayama calls out The 1975's Matty Healy during Glastonbury show
26 June 2023, 16:20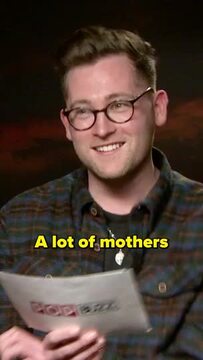 Rina Sawayama wants Michelle Yeoh to play her mother in a movie
"He also owns my masters. I've had enough!"
Rina Sawayama has used her Glastonbury performance to slam Matty Healy over his recent controversial podcast remarks.
In February, Matty Healy faced backlash after his appearance on The Adam Friedland Show podcast. In the episode, Matty made fun of Ice Spice's race. Hosts Adam Friedland and Nick Mullen suggested that Ice Spice is Inuit or Chinese and did multiple problematic accents. Matty also admitted to using Ghetto Gaggers, a racist and misogynistic porn website.
Now, Rina Sawayama has appeared to publicly denounce The 1975 star in a speech during her Glastonbury performance.
Why does Matty Healy own Rina Sawayama's masters?
At Glastonbury on Saturday (Jun 24), Rina performed her critically acclaimed single 'STFU!', which stands for 'Shut the Fuck Up!'. Ahead of the performance, Rina made a speech in which she said: "This goes out to a white man that watches Ghetto Gaggers and mocks Asian people on a podcast. He also owns my masters. I've had enough."
While Rina didn't mention Matty by name, it was clear from the context of her speech who she was addressing. Fans will no doubt already know that Rina is signed to Dirty Hit and Matty is a shareholder of the label. In 2020, Rina even recorded a cover of The 1975's 'Love It If We Made It' as a deluxe track on her Sawayama album.
As it stands, Matty is yet to respond to Rina's comments. We shall update you if he does.
Read more The 1975 news here:
Niall Horan Breaks Down Every Song On 'The Show' | Making The Album