BRITS 2017: The 1975 Have Arrived On The Red Carpet And Matty Looks Like A Hogwarts Professor
22 February 2017, 18:11 | Updated: 8 May 2017, 17:09
Serving you Victorian realness.
The night has arrived. The red carpet is buzzing and those shiny shiny BRIT awards are ready to be handed out to the best of British and International music. Among the nominees are the flawless Little Mix, Grammy Award-winning Duo Twenty One Pilots and of course, the best band in Britain, The 1975.
SPOILER ALERT: The boys have already won their first BRIT award and Matty took the opportunity to make an important political point in his speech. Watch it here!
When we found out The 1975 would be attending AND performing at the award show, we couldn't wait to see a) what they would perform and b) what the bloody hell they would all be wearing. Would Matty be shirtless? Will he be wearing eyeshadow? Will he be carrying a wine glass full of the finest Pinot Noir? Well... wonder no longer because they've just arrived. In style.
LOOK *claps* AT *claps* THEM!
@the1975 look soooo dapper!! #The1975BRITs #BRITs pic.twitter.com/6jKDSBW77n

— BRIT Awards (@BRITs) February 22, 2017
First of all, can we just talk about the incredible suits that George and Adam are wearing? We mean... YES! We're also quietly admiring Ross' solid effort with muted patterned two piece and the black shirt in the back there too. But more importantly, we need to talk about Matty's god damn cape. #HogwartsRealness
Someone call me an ambulance.
Getty Images
It's like he's just come straight from the Yule Ball.
Getty Images
We're not the only ones that noticed either.
matty healy looks like he just stepped out of the yule ball at hogwarts https://t.co/hQNXpWDlz1

— maisy (@TAKEECONTROL) February 22, 2017
Look at those god damn floral cuffs.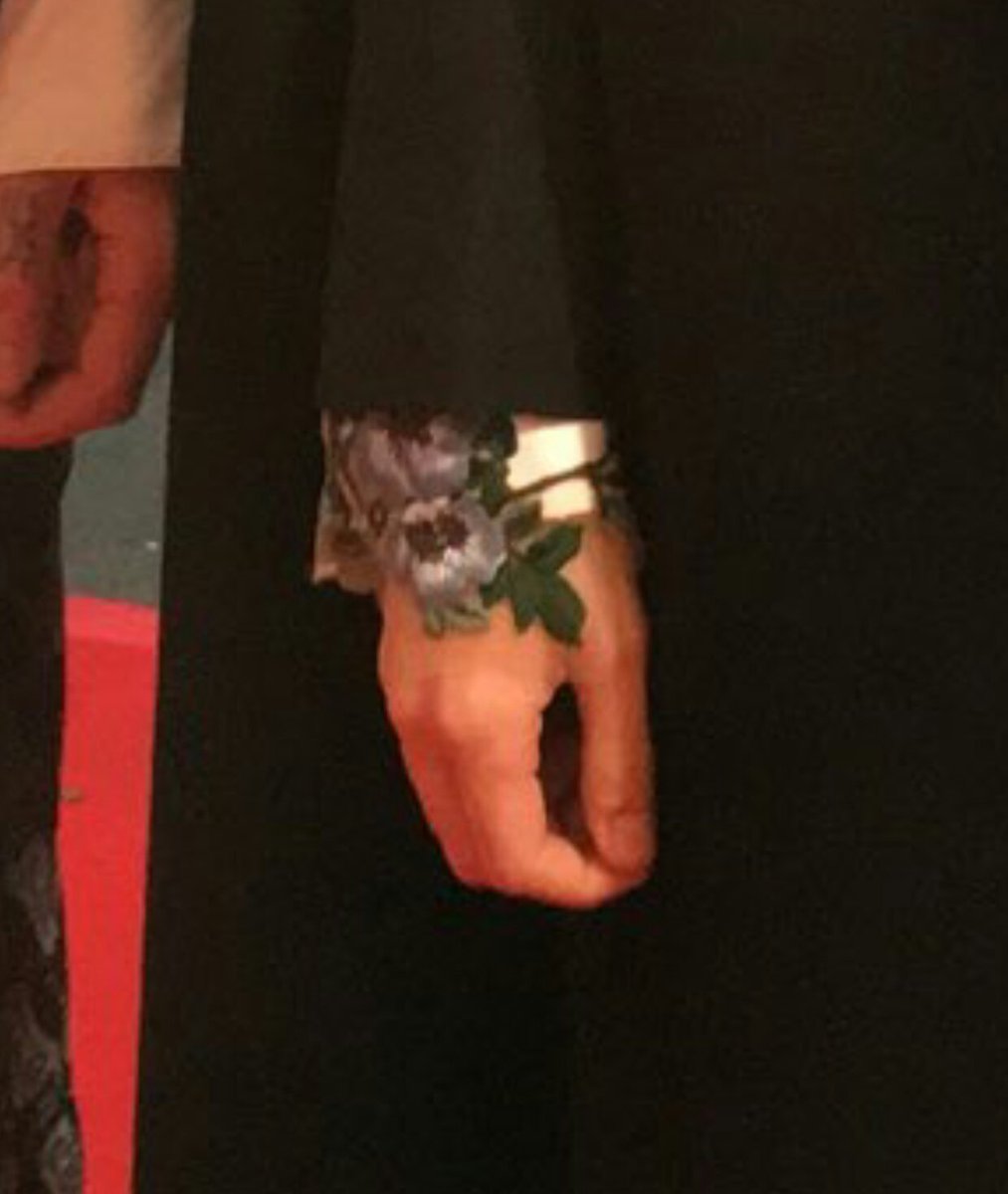 via Twitter
WHAT ARE THOOOOOOOOSE? Oh, they're just fancy loafers...
Getty Images
A gothic dream. Truly. Although, maybe he's better suited to the Tim Burton lifestyle?
Who wore it better? #Brits #The1975 pic.twitter.com/Sjk75qETxc

— PopBuzz (@popbuzz) February 22, 2017