The 1975 Announced A Secret Show And We Think We Know Where It Is...
9 January 2017, 12:04 | Updated: 8 May 2017, 17:09
We have a few ideas about where The 1975 might be popping up in London next month...
The 1975 have unveiled plans for a tiny show to take place in London next month (February).
Matty Healy left us all SHOOK when he tweeted some basic details about the small-scale concert last night (January 8th)...
We're gonna play a show for 500 people in a small venue in London next month

— matty (@Truman_Black) January 8, 2017
What. A. Tease.
So when exactly might this event take place? Well, there are a handful of gaps during their upcoming European tour but our bet would be sometime around the Brit Awards ceremony on February 22nd, where the band will presumably be nominated for several gongs.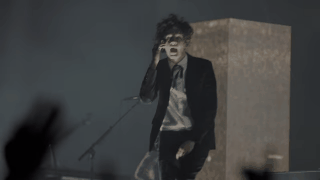 The 1975, YouTube
But, let's be honest, after their spectacular O2 shows and multiple festival appearances, everyone is going to want the chance to catch the boys in a venue this small, making grabbing a ticket about as likely as ever getting to see the 'She's American' video (RIP).
However, if you are determined and have the entire month free to queue up with a sleeping bag and hefty supply of Nandos to get you through the evening, here are a few of the venues we think Matty might select for the gig...
1) Camden Underworld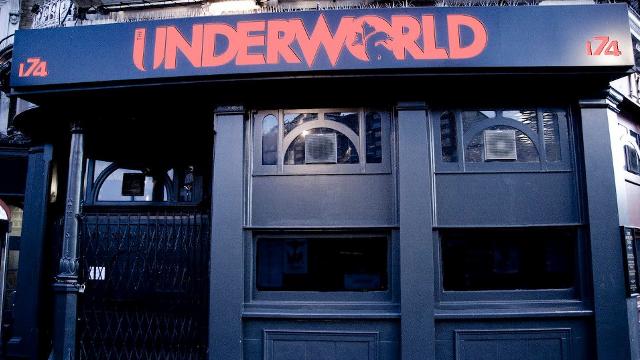 Underworld
With a capacity of exactly 500, this would certainly fit the bill, Camden also being a nice fit for the band aesthetically (maybe Matty could pick up some nice second hand hats down the Lock Market after soundcheck). Plus, if you don't make it inside, chances are you'll be able to find a dodgy recording of the gig on a stall 15 minutes later.
2) Jazz Café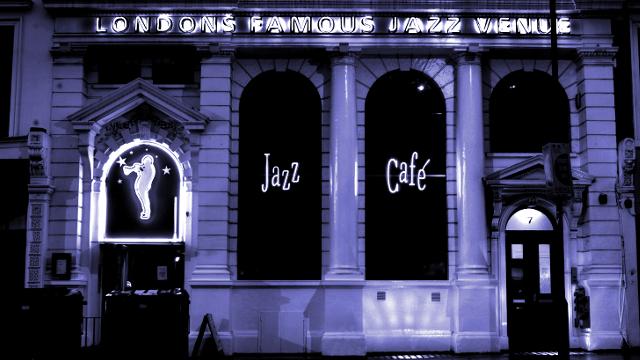 Jazz Café
Their most recent album certainly dipped its toe in the jazz pool, with uplifting sax solos and gospel breakdowns aplenty. Surely a jazz club like this or Ronnie Scott's would add a new element to their live show. The boys can get out those tuxedos one more time and Matty can even have a cabaret table to rest his glass of red on.
3) The Hippodrome
Hippodrome Casino
Located inside one of London's biggest casinos, this small-scale concert hall has hosted everyone from comedians to Broadway performers and even Prince in his final ever London show. Plus, it's about a 30-second walk from our office so it definitely gets our vote!
4) Brooklyn Bowl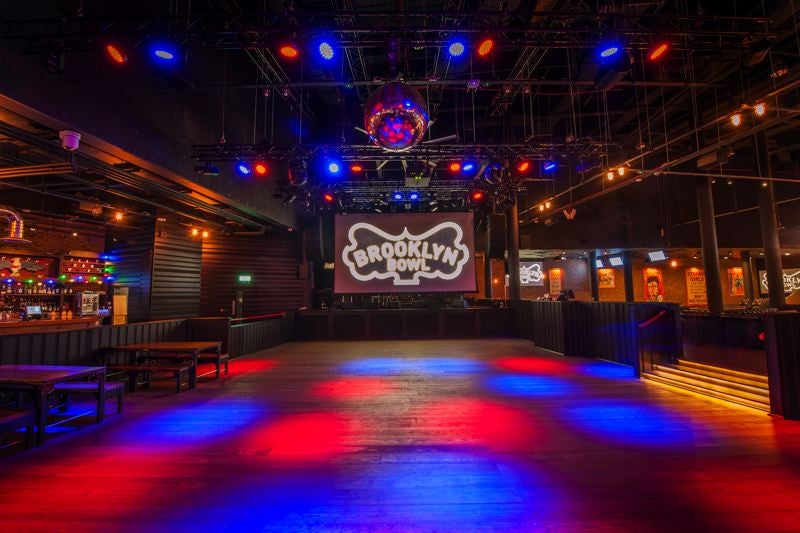 The O2 Arena
If this does turn out to be a Brit Awards after-show, the obvious location to drop into is already in the O2 arena building. The Indigo2 is another great choice, although it's about 3 times the size of the 500-capacity show Matty is promising. Brooklyn Bowl would be a happy compromise and, given its usual penchant for all things pop punk and emo, maybe they could bust out some Drive Like I Do material too?
5) Rough Trade
Rough Trade
The legendary record store is known for its pop-up concerts, it's East London shop having long been a hang out for all of London's coolest kids. Maybe this would be a good opportunity to combine a show with a record signing? We'd love to get our hands on that limited edition 'Milk' vinyl...
6) Somewhere completely random that we will never be able to guess.
Let's be honest, this is the most likely option isn't it? This band is nothing if not unpredictable when it comes to these sorts of events, playing gigs on LA roofs, bringing Tumblr IRL to empty warehouses and generally surprising us at every turn. For all we know, this show could take place on a disused barge in the Thames covered in roses, sponsored by Gordon's Wine Bar. We'll just have to wait and see...
Where do you think The 1975 will pop up? Let us know your ideas below.
___ ___ ___ ___ ___
From Brendon Urie to The Vamps, here are the best bits from the #PopBuzzPodcast in 2016. Listen right here or subscribe for free on iTunes to get new episodes sent straight to your phone every Wednesday.