Matty Healy Accuses One Direction Of Copying His Song: Listen And Decide
10 February 2016, 10:35 | Updated: 8 May 2017, 17:09
Does this song sound familiar?
Mop-haired Mancunian maniac Matty Healy did an interview with Spin magazine this week to plug The 1975's upcoming album ILIWYSFYASBYSUOI (we will make this abbreviation catch on!) and dropped a One Direction-shaped bombshell in the process.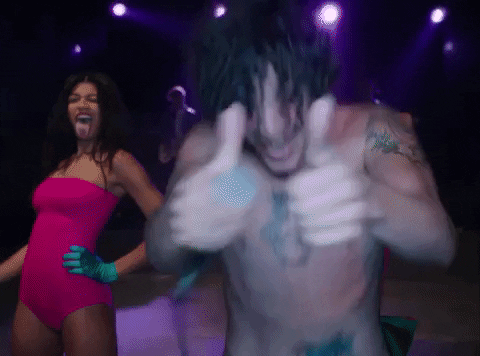 YouTube
Apparently Matty was invited by the boys to join them in their studio, located inside Simon Cowell's secret underground batcave (probably), but was slightly surprised by what he was played on arrival.
They got me in, and they said 'We really like your band. Would you write a song for us?'.They didn't seem to be actually that interested; they just wanted to play me this song that they said was really, really inspired by us.

Matty Healy
That song was "Change Your Ticket" which would later end up as a bonus track on the Four album and bares a striking resemblance to The 1975's single "Girls".
Let's examine the evidence shall we - here's "Girls".
Lovely.
And here's "Change Your Ticket".
Hmm. Pretty damn similar, particularly in the intro section.
Matty stresses that he bares the 1D boys no ill will but he was slightly annoyed that his requests for a slight change were never met.
Listen guys, fill your boots, the song doesn't sound that much like 'Girls.' But the guitar and the whole vibe of it is a complete lift. So take the guitars off, and we're good.

Matty Healy
As you can hear, the guitars stayed and the management made no effort to clarify that, while he went into the studio, he was not involved with the track.
So, what do you guys think? Does "Change Your Ticket" borrow too heavily from The 1975?
Have your say now.