Here's The Real Reason Why Troye Sivan Has Already Won His VMA Category
27 July 2016, 16:26 | Updated: 27 December 2019, 14:45
Seriously though, what a well deserved achievement!
Last night (27/7/16), the official nominations for MTV's Video Music Awards were announced and it. was. LIT. Not only is Drake one step closer to cementing the memetastic Hotline Bling as one of the most influential videos of our generation, but our precious Troye Sivan also got nominated for his incredible video work!
WE GOT NOMINATED FOR A @vmas FOR THE BN TRILOGY

— troye sivan (@troyesivan) July 26, 2016
Troye was nominated in the Breakthrough Long Form Video category for his Blue Neighbourhood Trilogy - a three part narrative which tells the emotional story of two young boys struggling with their same-sex relationship. (If you haven't watched it yet - you're really missing out.)
But wait, you know who else released a Long Form Music video this year? Beyonce. Giselle. Knowles. Carter. Yes, that's right. Troye Sivan has been nominated in the same category as Beyoncé's "Lemonade"!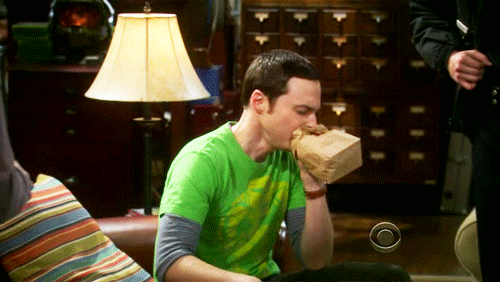 via giphy.com
Many of Troye's fans have supported him since his early days on YouTube and have seen him grow into a fully fledged international popstar. To see him nab a nomination against the most powerful immortal being in pop and her earth-shattering magnum opus is literally the most incredible thing that has ever happened.
Everyone has been *freaking* out on Twitter over the news and no one can seem to get over the possibility that Troye might just beat Beyonce to the Moon Man! (It's a public vote after all!)
@popbuzz the fact that he can be put against Beyoncé is a win within itself

— IssacMatthew.isshook (@IssacMattheww) July 26, 2016
@troyesivan TROYE YOURE IN THE SAME CATEGORY AS BEYONCÉ

— caitlin (@corgifranta) July 26, 2016
@troyesivan I HOPE YOU MAKE EYE CONTACT WITH BEYONCÉ OH MY GOD

— ari (@arigoggles) July 26, 2016
@troyesivan ANGEL YOUR NOMINATED FOR A #VMA IN THE SAME CATEGORY AS BEYONCE. I'M SO PROUD OF YOU TF pic.twitter.com/n7wcOr6i1f

— Lena (@suburbiasunsets) July 26, 2016
i hope @troyesivan wins best video vma and kanye snatches the award to give to beyonce

— G (@amanualcunt) July 27, 2016
YOU ARE IN THE SAME CATEGORY AS BEYONCE HOW DOES THAT FEEL @troyesivan

— ginny (@sixsivaneight) July 27, 2016
When two of my faves are competing for the same VMA. What a time to be alive! @Beyonce @troyesivan pic.twitter.com/n6Re8digFF

— Patrick (@bitchelito) July 27, 2016
Remember troye's video "Being Beyonce" and now he's nominated in the same category as Beyonce wow @troyesivan I'm so proud of you

— alexie followmeTROYE (@vlutsivan) July 27, 2016
He's gotta fight it out against Justin Bieber too but either way, the fact is Troye is already a winner, regardless of the outcome.
While "Lemonade's" visuals and overall message have been considered a modern masterpiece, Troye's silky visuals have been top level from the drop and his outspoken, important and continuous support surrounding the ongoing social struggles that same-sex couples and the LGBTQ+ community have to face are pretty damn award-worthy.
Cast your votes for Troye below - we wanna see Kanye try and pry that Moon Man out of his meme-loving hands!
VOTE HERE: https://t.co/Vy3BvPT9Jg

— troye sivan (@troyesivan) July 26, 2016
We'll see you on August 28th as we live-tweet the VMAs in our Blue Neighbourhood tour merch!