11 Albums To Listen To If You're A Troye Sivan Fan
31 March 2016, 17:21 | Updated: 27 December 2019, 14:49
They'll drive you wild.
The success of Troye's debut album Blue Neighbourhood has opened the singer up to a whole new audience over the last year or so, with an appearance on the Tonight Show, sketches with James Corden and countless exciting live performances and cover shoots.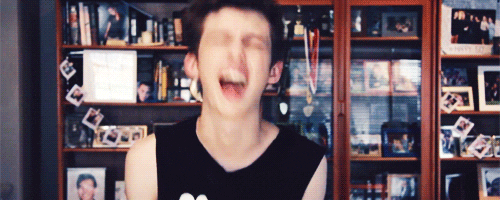 TUMBLR.COM
But, most importantly, the music is great. So, we thought we would suggest some similarly great albums by artists who inspired Troye or speak the same musical language as him to add to your playlists.
Here are the 11 albums to check out if you are a fan of Troye.
1) Years and Years - Communion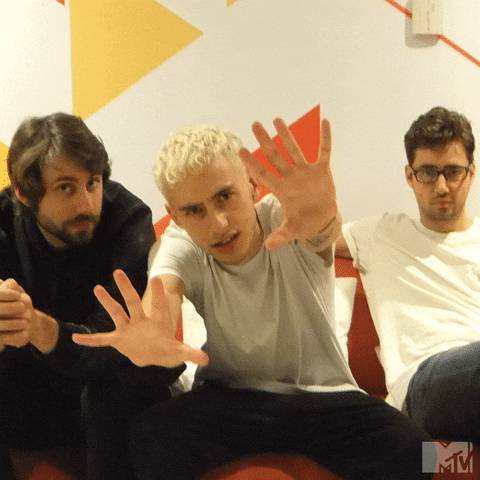 MTV.TUMBLR.COM
The breakthrough band of last year, this UK synth pop trio combine jittery dance anthems with sensitive piano-led ballads that universally resonate regardless of sexuality or gender, their latest video for "Desire" working hard to project more positive images of sex in the media. Plus, ya know, the tunes are legit!
2) Melanie Martinez - Cry Baby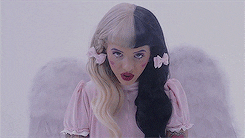 MELANEMARTINEZ.TUMBLR.COM
High concept and high voiced, Melanie's latest opus took us into an almost fairytale-like world of musical discovery, spanning multiple genres and unafraid to experiment with what constitutes a 2016 popstar.
3) Oh Wonder - Oh Wonder
TUMBLR.COM
Melancholic pop at its best, Oh Wonder's debut slowly dripped out over the course of a year via 13 singles released on a near-monthly basis. "Without You" in particular boosts its simple melody with some saxophone and electronic flourishes to give it a modern, sleek feel that still never loses its heart.
4) Foxes - All I Need
FANPOP
After a diverse early period that saw her duetting with Fall Out Boy among other collaborations, Foxes second album was released at the start of this year and looks set to become the sleeper hit of 2016. First single "Body Talk" was a fully certified bop while "Better Love" featured the always enjoyable work of Bastille frontman Dan Smith.
5) Nelly Furtado - Loose
CANADIANSLUT.TUMBLR.COM
Still her finest work to date, Nelly's 2005 team-up with super producer Timbaland resulted in an album full of club bangers ("Maneater", "Promiscuous", "Do It", "Say It Right") and slickly produced, soul-baring ballads ("In God's Hands", "All Things Come To An End"). Overshadowed at the time by Timba's work with Mr Timberlake, this record is long overdue a second look.
6) La Roux - La Roux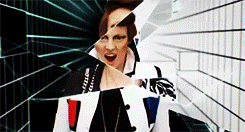 BRITANYMURPHY.TUMBLR.COM
"In For The Kill". "Quicksand". "Bulletproof". "I'm Not Your Toy". Do we really need to go on?
7) Kate Bush - Hounds Of Love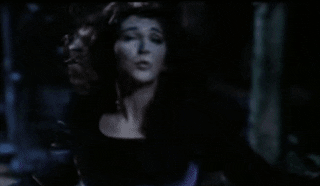 YOU-BELONG-AMONG-WILDFLOWERS.TUMBLR.COM
If you missed her glorious live return at London's Hammersmith Apollo back in 2014 you can still uncover her genius via this seminal 1980s masterpiece. From the opening drum beat of "Running Up That Hill", straight into the title track and beyond, this is a record that set the standard of so-called "alt pop" for years to come. Her career has been full of special moments but the 12 tracks presented here are pretty hard to beat.
8) Robyn - Body Talk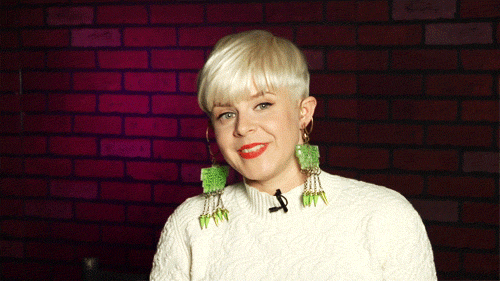 ROBYNGIFS.TUMBLR.COM
In "Dancing On My Own", Robyn created the new genre of "emotional disco" in an instant classic that both tugs at the heartstrings and pulls you onto the dancefloor. The fact that the rest of the album is also great is an added bonus.
9) V V Brown - Samson And Delilah
GIFSOUP
A complete left-turn from her throwback doo-wop debut, V V channelled the finest gothic pop of the 1980s to produce an album that was criminally under-loved upon its release and, with singles as haunting and effective as "The Apple", deserves a place among the best of the decade.
10) Lana Del Rey - Honeymoon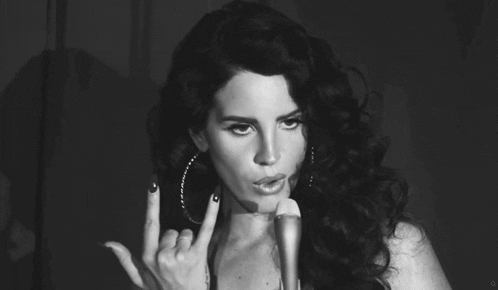 ASIRENINTHENIGHT.TUMBLR.COM
Surely you've heard this already? And hey, it's almost summer time again - turn up "High By The Beach" as you jet off somewhere exotic.
11) Disclosure - Settle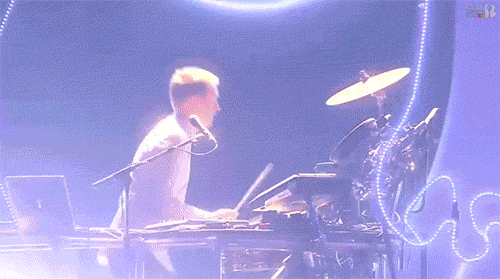 YAHOOENTERTAINMENT.TUMBLR.COM
The runaway success of the debut album from the English electronic duo was largely down not to the club-ready beats but the soaring stadium-ready melodies, presented perfectly via the smooth soul vocals of special guests Aluna George, Jamie Woon, Jessie Ware and, of course, Sam Smith.
GO FORTH AND LISTEN WELL TROYE FANS!