The 8 Most Dramatic Moments From The Troye Sivan Video
25 September 2015, 15:18 | Updated: 8 May 2017, 17:09
Why are you doing this to us, Troye?
We've been waiting for the "Fools" video for what seems like forever but it was seriously worth the wait. It's getting so dramatic!
For the uninitiated, Troye is treating fans to a trilogy of videos 'The Blue Neighbourhood' to promote his excellent EP, Wild. The first video for the song "Wild" saw Troye falling in love with his childhood bestie but there seemed to be a lot of tension between some of the characters, most notably his bae's father. Things have got a lot worse in part two.
Let's go over the "Fool" video in it's most dramatic moments. Prepare yourself.
1) Picking up from where we left off with *that* kiss, it's all down hill from here.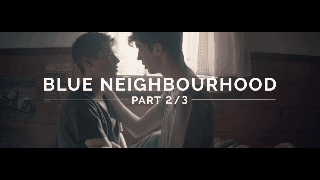 2) Let's go over that kiss one more time...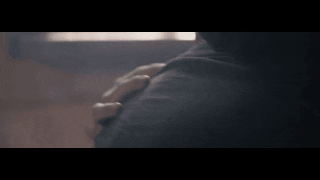 3) So Troye's bae is having serious problems, mainly that his Dad is a homophobic asshole and he doesn't want his son and Troye to be together. This guy needs to chill the f*ck out.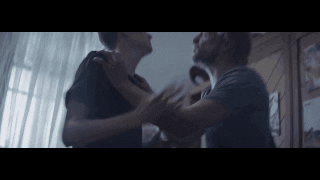 4) The evil dad gives his son a black eye. Troye is ready to start dishing out the bitchslaps when he finds out.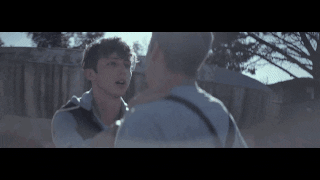 5) The dad threatens to kill Troye and his bae if he catches them together. By this point we wanted to throw our laptop against the wall in a fit of rage.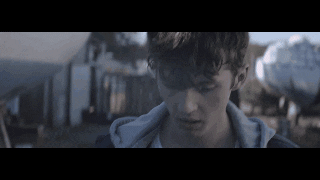 6) Then the unthinkable happens. His bae starts dating a girl. WHY IS THE WORLD SO CRUEL?!?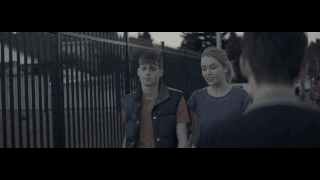 7) Ex-bae totes ignores Troye when they walk past each other. We're pretty sure this is to protect Troye from his asshole Dad. It's so sad. Someone get this boy a drink.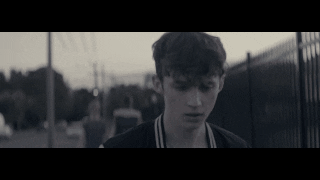 8) And then the big twist. Troye opens his laptop and previews a clip of 'The Neighbourhood pt. 3' and it INVOLVES A FUNERAL. Somebody call us an ambulance right now.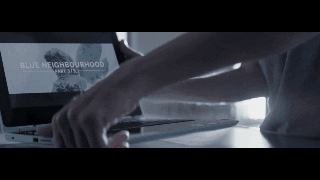 Literally dead. Someone resuscitate us when part three is released.
Watch the video here if you can handle it.