WATCH: Troye Sivan Opens The PopBuzz Snapchat Account
21 April 2016, 11:10 | Updated: 8 May 2017, 17:09
Troye stars in our first ever Snap right in our office!
Troye Sivan stopped by the PopBuzz office yesterday for a chat and to open our official PopBuzz Snapchat account.
You are invited to our official Snapchat opening today with @troyesivan
Follow us at pop_buzz pic.twitter.com/m0VKYkSbpf

— PopBuzz (@popbuzz) April 20, 2016
Yes, you can now follow us on Snapchat. Click here to add us! pop_buzz.
Troye was here to cut the celebratory ribbon and star in our first, confetti-filled snap.
Side note - he insisted on helping us clean up the confetti afterwards.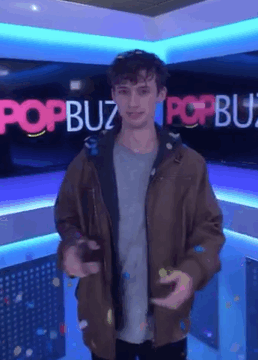 PopBuzz
What a nice guy!
We'll have a full interview and videos from our time with Troye up on the site very soon.
And make sure you follow pop_buzz on Snapchat for the latest updates on all things PopBuzz.
PopBuzz