Watch Troye Sivan Be A Sweet Cinnamon Roll With This Performance
10 December 2015, 12:21 | Updated: 8 May 2017, 17:09
He performed "Wild" for Vevo LIFT.
Troye Sivan has been dropped performance videos left right and centre this week, what with his amaze performance of "Youth" from The Tonight Show starring Jimmy Fallon.
Now our precious porcelain baby has popped up as part of Vevo LIFT, as series focussing on new, rising artists.
Recorded while Troye was in Berlin as part of the promotional tour for Blue Neighbourhood, the video is INSANE. The crowds reactions are cray and, as people who have seen Troye live IRL, we can tell you it really captures what it's like being at one of his shows.
Also, look at this smol bean dance.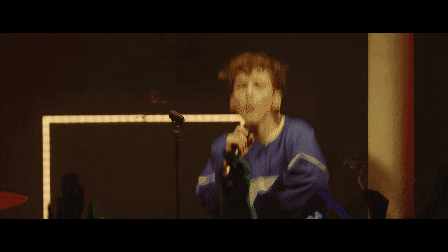 PopBuzz/Vevo
URGH so cute.
Watch the whole performance of "Wild" below.

Not only that, but while in New York the Vevo guys got Troye to try making Mac & Cheese (Omg!), which is appaz his favourite. It looks DELISH.