14 Times Your Faves Hit Up Disney World For Wholesome Fun
2 March 2017, 12:56 | Updated: 8 May 2017, 17:09
From Halsey and Troye Sivan to Maisie Williams and Paramore, everybody wants to go visit Mickey and friends on their day off!
Everyone knows that whether you are a world famous rock star, Netflix-starring actor or a universally recognisable YouTuber, when you end up in Orlando, there's only one way you should spent your time.
Go straight to Disney World!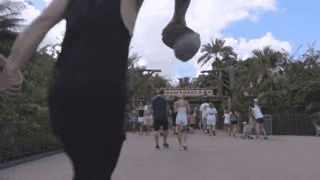 Twenty One Pilots
Why are those women looking so confused? They should be skipping too!
Anyway, if you are planning a summer vacation to visit Mickey and friends, here's just a few of the famous faces you should keep an eye out for...
1) Josh Dun
Getty Images
"They say stay in your PLANE boy". He famously already went to the Happiest Place on Earth with his bandmate Tyler but clearly he couldn't resist a return visit, rocking up to the castle while on a recent Emotional Roadshow tour stop in Florida.
2) Paramore
MiseryBusiness.Tumblr.com
Is this where they were hiding out while they get the new album ready? Back in their pre self-titled days, Hayley and the boys hit the Magic Kingdom and their experience was the inspiration behind their hit 'Ain't It Fun' (probably).
3) Brendon and Sarah Urie, Spencer Smith and Zack Hall
Disney
It's reassuring to know that even rockstars do the whole "funny pose" thing for ride photos. They are just as nerdy as we are.
4) Fall Out Boy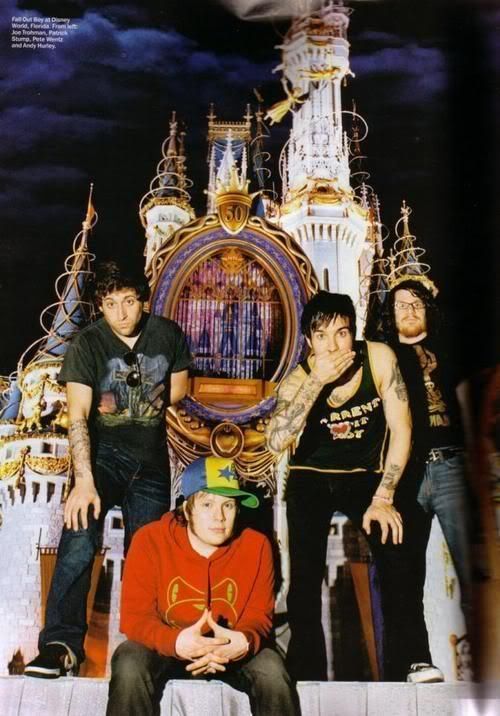 Disney
The kind of vacation you'll remember for centuries. Although Patrick doesn't exactly look delighted to be there. Maybe he's just desperate to go get back on the teacups.
5) Halsey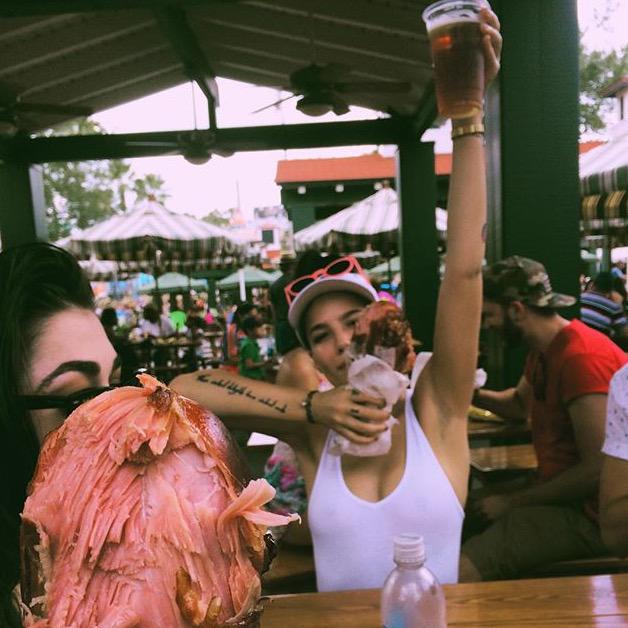 @Halsey_Insider
If you've never tried the turkey leg you are seriously missing out! Halsey knows what we're talking about. Excellent choice.
6) Justin Bieber
***SPOTTED!*** #JustinBieber is at #DCA! #Disneyland #DisneylandCelebs pic.twitter.com/GHKPZN76nL

— Disneyland Celebs (@DisneylandCeleb) June 4, 2015
Guess that answers the question once and for all: Where are u now? Disneyland. Obviously.
7) Millie Bobby Brown
Getty Images
Of course Eleven ended up at the creepiest ride in the whole park! Still, we'll take dancing ghosts over the sight of the Demogorgon any day of the week.
8) Nick Jonas
Getty Images
If you starred on a Disney Channel tv show, do you get free entry for life? Or do you at least get to sleepover in the castle? Reckon we would demand that in our contract tbh.
9) Maisie Williams
Getty Images
Are you crazy Dinsey staff? Don't let her attempt to get the sword out! Have you not seen the damage she can do with her 'needle'?
10) Troye Sivan and Connor Franta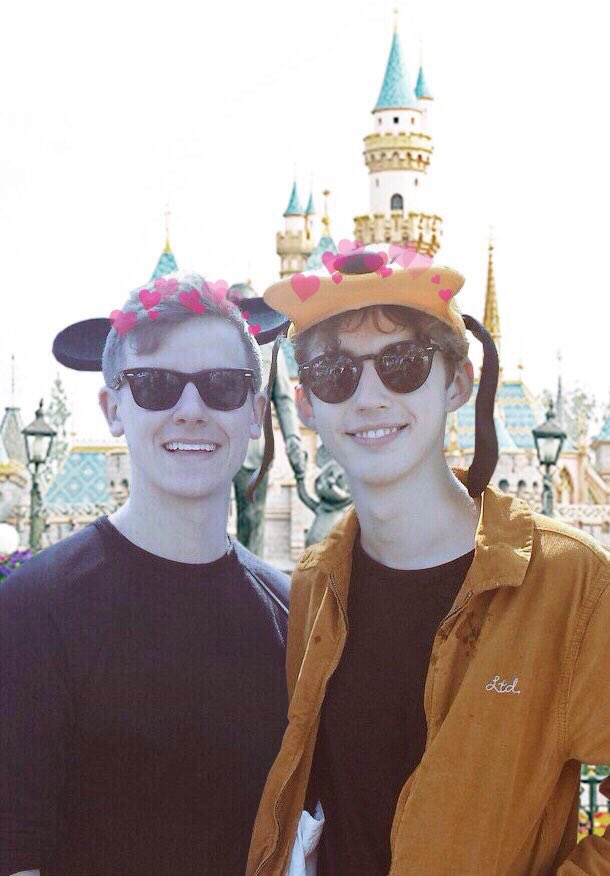 Twitter: @heartsontronnor
Many YouTubers have hit Disney World over the years but very few have been able to pull off novelty character-inspired headgear as well as these two. We tip our Donald Duck-shaped hat to you boys.
11) Ed Sheeran and Taylor Swift
Disney
Will Taylor's next album be inspired by the sweet sounds of Aerosmith she heard on the Rock 'N' Roller Coaster? Only time will tell.
12) Melanie Martinez
Favim
Note the birthday badge in the corner - Melanie knows how to celebrate right. Also now we really want a Mickey shaped ice cream. Like, now.
13) Alessia Cara
Disney
You will never have a greater hug than a monster hug from Sulley. Also, if they ever do a live action Monsters Inc, Alessia would make a great adult Boo.
14) Ashton Irwin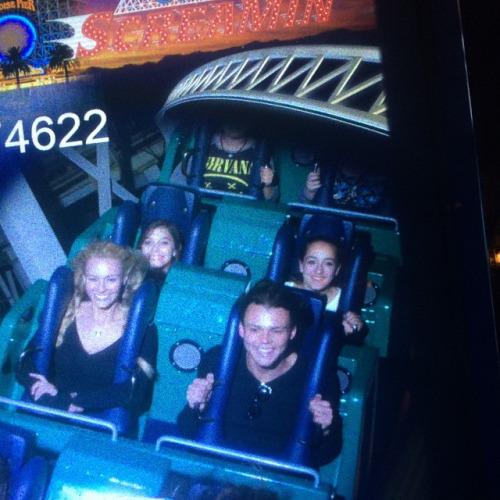 Disney
Doing his best "I'm definitely not remotely scared" face there...
So after seeing all these photos we want to go to WDW again so badly! Excuse off, we're off to pack a suitcase, pronto!
On our way Disney!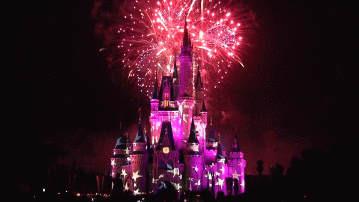 Giphy