WATCH: We Challenged The Clique To The Hardest Twenty One Pilots Quiz EVER…
18 November 2016, 16:59 | Updated: 8 May 2017, 17:09
Can you score 100% in this IMPOSSIBLE TØP quiz?
So, you think you're the ULTIMATE Clique member, huh? Prove it!
We went along to Alexandra Palace in London to see Twenty One Pilots play on their sold out Emotional Roadshow tour on Nov. 11 but not before we stopped by the queue of dedicated - and absolutely freezing - members of the Clique waiting outside and challenged them to the HARDEST trivia quiz they will ever hope to take!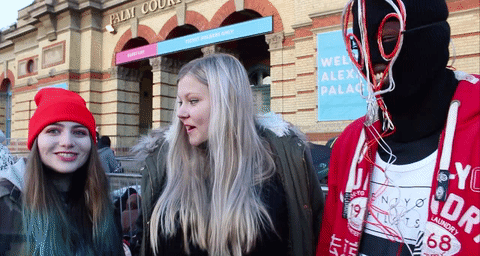 PopBuzz

Wanna have a go? Before you click play, test yourself on the questions and then find the answers in the video!
QUESTION ONE: What is the EXACT name of Josh Dun's current colour of hair?
QUESTION TWO: How many times does Tyler blink in the "Stressed Out" video?
QUESTION THREE: Can you name ALL of Josh Dun's siblings?
QUESTION FOUR: How many times do they say heathens in "Heathens"?
QUESTION FIVE: How many days are there between the release of Regional At Best and Blurryface?
Did you get them all right?! Let us know in the comments.
via giphy.com