13 Music Fandom Phone Cases That'll Leave You HELLA Bankrupt
13 June 2016, 18:06 | Updated: 8 May 2017, 17:09
Take AAAALL my money!
The most important accessory anyone can have in this day and age is the perfect phone case. #FACT. We've arrived just in time with a shopping list that will fuel your ship obsessions (Larry lovers, how you doin'?), quench your thirst for meme merch or just glam up your Halsey hotline. Hope you've got enough dollar in the bank, kids!
1) The Josh Dun One

Available at RedBubble here.
Skeleton Clique AF, amiright?! Eeeeeveryone will want to know where you snatched this incredible 'Badly Drawn TØP' masterpiece from. Show it off proudly!

2) The Tyler Joseph One

Available at RedBubble here.
This 'tyjo' phone case is PERFECT to buy your best fren, especially if you're already sporting the 'jsh' one. You can both roll up to the Emotional Roadshow tour with your matching phone cases and everyone will want to be frens with you!

3) The Twenty One Memes One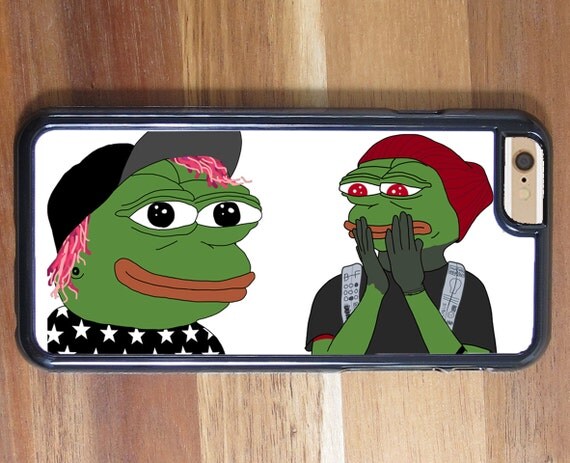 Available at Etsy.
Ain't no phone case like a Pepe meme phone case because a Pepe meme phone case is MANDATORY.

4) The Panic At The Disco One

Available at RedBubble
Juuuuust in case you ever forget the lyrics to 'Don't Threaten Me With A Good Time'. Not that you ever will but you know... just in case. Or like, if you wanna just educate someone on your travels... this'll definitely come in handy!

5) The Ryden One

Available at RedBubble.
For all you Trash Shippers out there. Inspired by Drake's Hotline Bling, you can now call your friends on their cell phones, late night when you need their mutual Ryden love, in style.


6) The Fall Out Boy Drunk History One

Available at RedBubble.
Want to be reminded of the greatest Drunk History story ever to be told on a daily basis. Say no more. And while you're at it, why not set Patrick's 'Soul Voice' as your ringtone?!

7) The Matty Healy Is My BF One

Available at RedBubble.
You know that thing people do when they pretend to be on their phone if someone comes over and tries to talk to them? Well, now you can do it with added Matty sass. BYEEEEeeee!
8) The Troye Sivan One

Available at RedBubble
A precious phone case for a precious smol bean. Featuring the artwork from Troye's WILD and placed on a galaxy background, this phone case is literally your entire ~aesthetic~.

9) The 5SOS Ones

Available at RedBubble here, here, here and here.
Four of you in a friendship group? Brilliant. All lovers of 5SOS? Even better. Each of you have decided which one you would want to be your BF? EXCELLENT. You've just hit the phone case jackpot!

10) The Halsey One

Available at RedBubble
You can't rock a Halsey phone case without two of the most important things we love about Baby H. 1) Her colourful lyrics - these ones are from 'Drive'. And 2) HER HAAAIIRRRRRR!

11) The Melanie Martinez One

Available at ShopBunic
Oh. My. God. Melanie Martinez's tattoos on a phone case. Sign me up. I'm buying it now. It's everything I've ever wanted and more.


12) The Larry Stylinson One

Available at Etsy
You've read the fanfic, you've saved the photoshopped images so why not push the boat out and buy the phone case featuring a mix of tats from both Harry and Louis. As the old saying goes, 'wear your ship on your phone case'. (??!)
13) And The One That We Can ALLLLL Relate To

Available at RedBubble
OK but... this one is too legit. HOW DARE YOU!