13 Twenty One Pilots Costumes That Just NAILED It
8 September 2016, 11:37 | Updated: 8 May 2017, 17:09
Get all the Halloween inspo you need with these dressed up Clique members who are killing it!
As Halloween fast approaches, their is only one costume that any true Skeleton Clique member will be rocking on October 31st...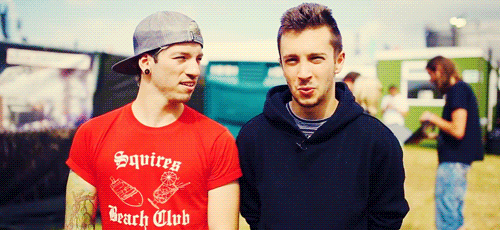 dresslike21p.tumblr.com
Yep, Tyler and Josh's distinctive outfits make for the perfect fancy dress for any occasion. Just look at these clever clique cosplayers for inspo.
1) Back to school TØP.
Reddit, Fabulous Llama
These friends went into school like a couple of heathens to celebrate spirit week. We salute you boys!
2) "Stressed Out" on the kerb.
There are no winners here but these two definitely deserve a prize for attention to detail.
3) Moody lighting...
Note to self - buy a lava lamp. They just make everything look that little bit cooler...
4) Blurryface.
If you go to a party dressed like this and your face is clear in all photos, you have failed!
5) Baby Tyler and Josh.
Be still our hearts. These truly are the smolest of all the beans. Great mix of outfits too boys!
6) Guns for hands.
There's only one dance move/photo pose you should be pulling all night!
7) The glasses!!!!
How did we forget about the glasses?!?
8) The female duo.
Be aware though - if you have the ukulele with you, you'll be asked to play it every two minutes by another party guest.
9) Juice!!!
tumblr.com/tardisdecepticon24
Like anyone really needs an excuse to drink extra juice...
10) Josh pose!
That'll get uncomfortable pretty quick tho.
11) Ok, seriously, where do we get that UFO shirt?
We need it in our lives. For real.
12) Make up on point!
Excellent neck work. Not a single smudge on her!
13) The contact lenses...
We. Are. Shook.
We salute you all cosplayers. See you October 31st!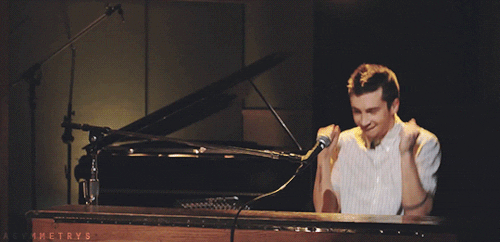 wifflegif