Josh Dun Literally Wore A T-Shirt And Managed To Break The Actual Internet
21 November 2016, 11:51 | Updated: 8 May 2017, 17:09
Wearing your own merch... Yeah, Josh did THAT.
Soooo, something pretty cool happened this past weekend. Tyler Joseph and Josh Dun FINALLY showed up at an award ceremony to collect one of their many trophies that 2016 has bestowed upon them!
Thanks to heavy touring schedules and spontaneous baths, the boys haven't attended many award shows this year. But they DID show up to the AMAs and managed to break the actual internet in the process.

You see, as their name was announced as winner of 'Favourite Alternative Artist', Josh took to the stage wearing one of the band's own pieces of merch.
(We're so used to seeing him shirtless on the drums, the official band tee almost didn't even register in our tiny frazzled brains!)
via giphy.com

The MINUTE the camera clocked Josh wearing his own merch, the internet went absolutely wild.
josh dun just wore his own band's shirt to accept an award at the AMAs, what a man

— brookie!!! (@bkarianna) November 21, 2016
well josh dun looks cuter in my shirt than i do and im totally ok w that

— JennyFromTheBlock (@outerspacejen) November 21, 2016
josh dun wore his own bands shirt to an award show. when will your fave EVER?

— jc (@cbhtja) November 21, 2016
As thousands of fans flocked to the band's online store - the actual website crashed. Yep, Josh did THAT.
Update: the merch page for @joshuadun's shirt has crashed #AMAs pic.twitter.com/rS8kNsFlvy

— PopBuzz (@popbuzz) November 21, 2016
It's alright though, it (thankfully) didn't sell out and is still available for you to buy - but ya better be QUICK!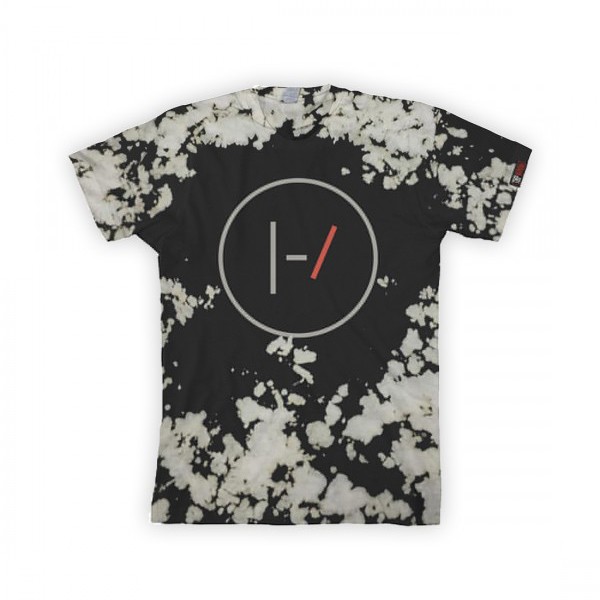 via store.twentyonepilots.com

Watch the boys' acceptance speech for the award here:
Your winner for #AMAs Favorite Artist- Alternative Rock is @twentyonepilots! Congratulations on an incredible year! pic.twitter.com/kQoWbLzTRR

— AMAs (@AMAs) 21 November 2016
___ ___ ___ ___ ___
Catch Brendon Urie on the #PopBuzzPodcast right now. Subscribe for free on iTunes to get new episodes sent straight to your phone every Wednesday.