Can You Spot Josh Dun In This New Hip Hop Video?
10 August 2016, 10:08 | Updated: 8 May 2017, 17:09
The TØP drummer appears on the new single "Midnight Heart" - but can you spot his cameo in the video?
Hip hop slam poet Watsky has dropped the boxing-themed video for his new single "Midnight Heart", taken from his upcoming album x Infinity.
The energetic track features a heavy and beat and lightning-quick vocals reminiscent of Twenty One Pilots' album-opener "HeavyDirtySoul".
Which is no coincidence as the track features the drum work of none other than Mr Josh Dun.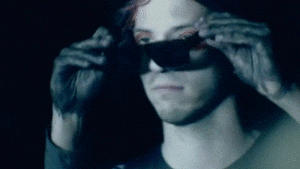 WAYSBAE.TUMBLR.COM
In fact, if you keep your eyes peeled, you might even catch sight of a wild Josh Dun in a blink-and-you'll-miss-it video cameo.
Reddit, emmazzzing
Looking good guys!
Watsky's album is out on August 19th. Twenty One Pilots return to the UK this month for Reading and Leeds festivals.