Twenty One Pilots and Panic! At The Disco are taking part in an online festival this weekend
24 April 2020, 14:40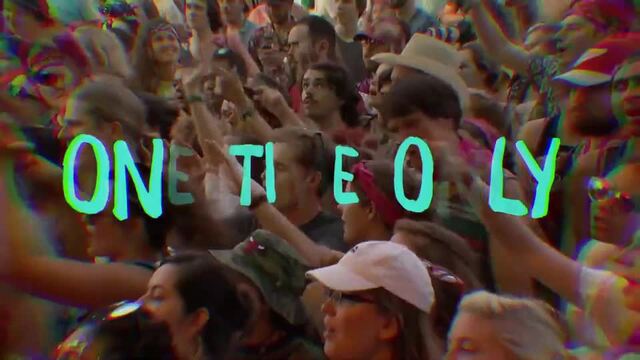 Panic!, TØP and Paramore star in epic PlayOnFest trailer
PlayOn Fest is being put on to raise money for WHO's COVID-19 Solidarity Response Fund.
Twenty One Pilots, Panic! At The Disco, Paramore and many more bands are all joining forces in an online festival for charity.
With coronavirus being named a global health crisis and countries all around in lockdown, festivals, tours and gigs that were scheduled to take place this summer have, in many cases, been cancelled. In fact, reports suggest that concerts won't take place again until "fall 2021 at the earliest". With that in mind, it may be a while until you see your faves perform live again.
READ MORE: Ticketmaster will no longer refund postponed shows amid coronavirus crisis
Fear not though. Artists are coming up with new and inventive ways to keep fans entertained during quarantine and there is a new virtual festival taking place this weekend (Apr 24-26). PlayOn Fest is raising money for WHO's COVID-19 Solidarity Response Fund and it features an array of past performances from some of the biggest bands in the world right now.
PlayOn Fest begins at 12PM EST (that's 5PM in the UK), today (Apr 24). The Friday setlist includes Ed Sheeran, Anne-Marie, Rita Ora, Coldplay, Weezer, Death Cab for a Cutie and many more. Then on Saturday, there are performances by Charli XCX, Burna Boy, Janelle Monáe, Lizzo, Bruno Mars, Cardi B and Roddy Rich followed by a pop-punk/rock day on Sunday.
At 5:15PM EST on Sunday (Apr 26) you can watch an hour-long Paramore setlist, then Panic! At the Disco are performing at 6:15PM until 7:45PM. They followed directly by Green Day (7:45PM-8:30PM), Twenty One Pilots (8:30PM-10:PM), Slipknot (10PM-11:30PM) and Korn (11:30PM-12:20AM). You can see a full setlist of all of the acts at the PlayOn Fest website.
The festival even has its own merch and all of the proceeds are going to WHO's COVID-19 Solidarity Response Fund. You can purchase PlayOn Fest hoodies, t-shirts, sweats, as well as band-specific merch, at the PlayOn Fest store.
Watch PlayOn Fest as it happens live below.
PlayOn Fest LIVESTREAM begins Friday 4/24 @ 12PM EST
It's currently unclear which past performances will appear in the event but we can't wait to find out.
Who are you most excited to see perform?