Twenty One Pilots' Support Act Will Get 'TØP' Tattoos If You Retweet Them
Judah & The Lion have set the Clique a challenge to promote their latest single - and it may end with them getting inked!
Judah & The Lion, currently on tour with Twenty One Pilots, have set out a major challenge to the Clique that could result in them getting their very own TØP tattoos.
The band posted a heartfelt message highlighting the release of new single 'Suit And Jacket', promising that if it gets 50 thousand retweets, they will let Tyler and Josh give them a Twenty One Pilots-themed tattoo.
New single "Suit and Jacket" out now!https://t.co/1z3GYbbO0j

IF THIS GETS 50K RT @tylerrjoseph and @joshuadun will TATTOO "TØP" ON US!pic.twitter.com/c03ZmlU21k

— Judah & the Lion (@judahandthelion) February 17, 2017
Currently at over 32K - looks like those tattoos should be on the way shortly.
Judah & The Lion have been opening the 2017 US dates of the Emotional Roadshow alongside fellow support act Jon Bellion, even joining the headliners on stage for their medley of pop hits and covers, including tracks by Justin Bieber and House Of Pain.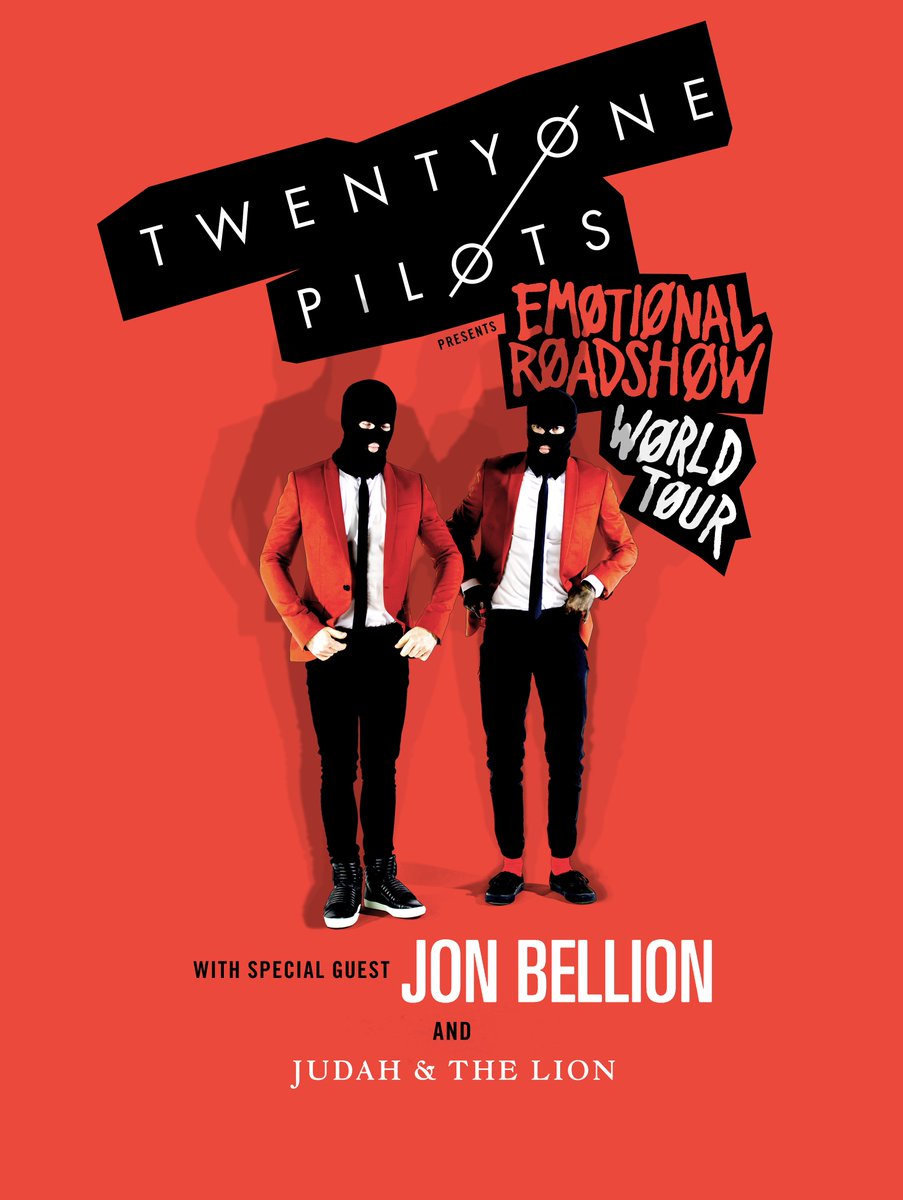 Twenty One Pilots
Twenty One Pilots continue their tour of the US until March 5th before heading to Australia and New Zealand for further dates.