These Classical Covers Of TØP Are Guaranteed To Make You Less Stressed Out
12 September 2016, 14:15 | Updated: 8 May 2017, 17:09
The perfect playlist for those "Twenty One Pilots and chill" sessions...
Summer is over kids - school and Uni are starting up all over again and you are gonna need to find some way to cope with the stress of all that studying.
But don't worry - Tyler and Josh have got your back yo!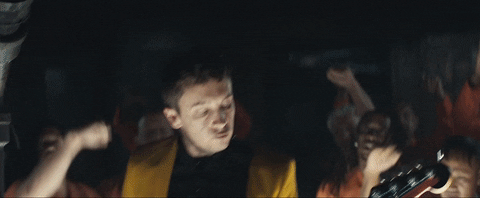 Atlantic
We have put together the perfect relaxation playlist of classical Twenty One Pilots covers to help you ease the stress of that studying life. Let Tyler's soothing melodies whisk you away and send you off to sleep as you cleanse your Heavydirtysoul. You'll never be stressed out again.
So, let's kick things off shall we? Check out these string led covers of TOP now.
1) "Heathens"
Classically Contempo put a laid back spin on the current Suicide Squad single, with an entertaining, skatepark-set video in there too.
2) "Holding Onto You"
In fact, Classically Contempo have given a few TØP tunes the piano and violin treatment, this classic fitting their stripped back style particularly well.
3) "Stressed Out"
The title is ironic - this is super chill and we love it.
4) "The Judge"
Megan Sowby takes to the harp to deliver this ornate and pretty take on the ukulele-led number. Tyler would be proud.
5) "Truce"
TØP plus classical guitar = pure (house of) gold!
6) "Evolution Of Twenty One Pilots"
Shanille Rose puts a full piano spin on the entire discography of the band, tracking their timeline through song.
Now go forth and chill out kids. You'll never feel stressed again.